The BAX Interview Series is an on-going conversation project between leading writers and artists on the possibilities of experimental art and artistic production today. Each interview pairs together two Best American Experimental Writing contributors and digs into both personal and political angles of their work.
To read each interview, click on the author photos. The interviews are coordinated by BAX Managing Editor Michael Martin Shea and hosted by The Conversant–gracious thanks to Caleb Beckwith and Ching-In Chen for their assistance with this project.
elena minor and Sophia Le Fraga
On: Xanga blogs, "legitimate" literature,
digital spotlights, and saving your soul.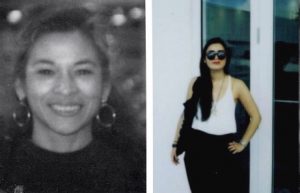 Nick Montfort and Joseph Mosconi
On:  critical intimacy, display technologies,
online corporate prisons, and the Burger King font.

Darcie Dennigan and Joyelle McSweeney
On: Coke bottles, multiple hearts, flowers
of extermination, and blowing up the Cartesian grid.

Matthew Burnside and
Alejandro Miguel Justino Crawford
On: praxis maneuvers, God Mode,
emergent gameplay, and what it means to be real.

Ching-In Chen and Bhanu Kapil
On: dreams, threads, fungus, marigolds,
soft-tissue sites, and writing as a form of pilgrimage.

Cecilia Corrigan and Andrew Durbin
On: fantasyscapes," collective thinking,
and the power of communities

Douglas Kearney (BAX 2015 Guest Editor)
On: The selection process, sacred words, what it means
to be "American," and chewing your own food.