We're excited to announce the contributors' list for BAX 2020, the fifth edition in our Best American Experimental Writing series. BAX 2020 was guest-edited by Carmen Maria Machado and Joyelle McSweeney, and is forthcoming from Wesleyan University Press in the fall of 2020! Featuring:
Kanika Agrawal
Alejandro Albarrán (trans. Rachel Galvin)
Emily Anderson
Asmaa Azaizeh (trans. Yasmine Haj)
Lisa Marie Basile
Anne Boyer
Bridget Brewer
Marty Cain
Seo-Young Chu
Tom Comitta
Robert C.L Crawford
Devyn Defoe
Jaquira Díaz
Adam Dickinson
Donald Dunbar
Anaïs Duplan
Leah Sophia Dworkin
Amal El-Mohtar
Ethan Feuer
Sarah Gallien
Adam Greenberg
Josué Guébo (trans. Todd Fredson)
Jane Eaton Hamilton
Maria Dahvana Headley
Kamden Hilliard
Ava Hofmann
Harmony Holiday
Nasser Hussain
Olivia Ingram
Negesti Kaudo
Aaron Kent
Alice Sola Kim
aris~justine kirby
Matthias Klein
Samantha Lamph/Len
Sade LaNay
Carlos Lara
Lisa Locascio
Carole Maso
Ben Miller
Alyssa Morhardt-Goldstein
Vi Khi Nao
Nathanaël
Em North
Alice Notley
Danielle Pafunda
Alan C. Pelaez Lopez
Jeffrey Pethybridge
Xandria Phillips
Olga Ravn (trans. Sherilyn Hellberg)
Raquel Salas Rivera
Kit Schluter
Eric Schmaltz
Aurvi Sharma
Germán Sierra
Cedar Sigo
Kyra Simone
SJ Sindu
Christopher Soto
Joseph Spece
Maria Stepanova (trans. Sasha Dugdale)
Amital Stern
alex terrell
Jia Tolentino
Ava Tomasula y Garcia
Debbie Urbanski
Sarah Vap
Vanessa Angélica Villarreal
G.C. Waldrep
Dale Williams
Candice Wuehle
John Yau
Kim Yi-Deum (trans. Don Mee Choi, Ji Yoon Lee, and Johannes Göransson)
And our Digital Edition will feature:
Gabrielle Bates
Jon Bois
Cody-Rose Clevidence
Olivia Cronk
M.J. Gette
William Lessard
Sarah Minor
Never Angeline Nørth
Sarah Pinsker
Meredith Stricker
Brandon Wilner
Lia Woodall
Ros Zimmermann
2020 Guest Editors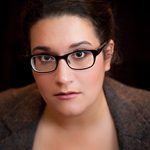 CARMEN MARIA MACHADO is the author of the story collection Her Body and Other Parties and the memoir In The Dream House (2019), both from Graywolf Press. She is a fiction writer, critic, and essayist whose work has appeared in the New Yorker, Granta, Tin House, Guernica, NPR, Gulf Coast, Best American Science Fiction & Fantasy, Best Horror of the Year, Year's Best Weird Fiction, Best Women's Erotica, and elsewhere. She is the Artist in Residence at the University of Pennsylvania, and lives in Philadelphia with her wife.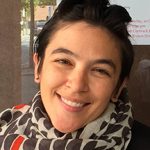 JOYELLE MCSWEENEY is the author of eight books of poems, fiction, drama and essays. Her first book, The Red Bird (2001), was chosen by Allen Grossman to inaugurate the Fence Modern Poets Prize. Her other books of poetry are The Commandrine and Other Poems (2004) and Percussion Grenade (2012). She is the author of two novels and a collection of stories Nylund, the Sarcographer (2007), Flet (2007) and Salamandrine, 8 Gothics (2013). Her verse play, Dead Youth, or the Leaks (2014), won the inaugural Leslie Scalapino Prize for Innovative Women Performance Artists. The Necropastoral: Poetry, Media, Occults (2015), a work of eco-criticism, was published by the University of Michigan Poets on Poetry Series in 2015. McSweeney is the co-founder of the international press, Action Books, and Professor of English at the University of Notre Dame.