from Terms and Conditions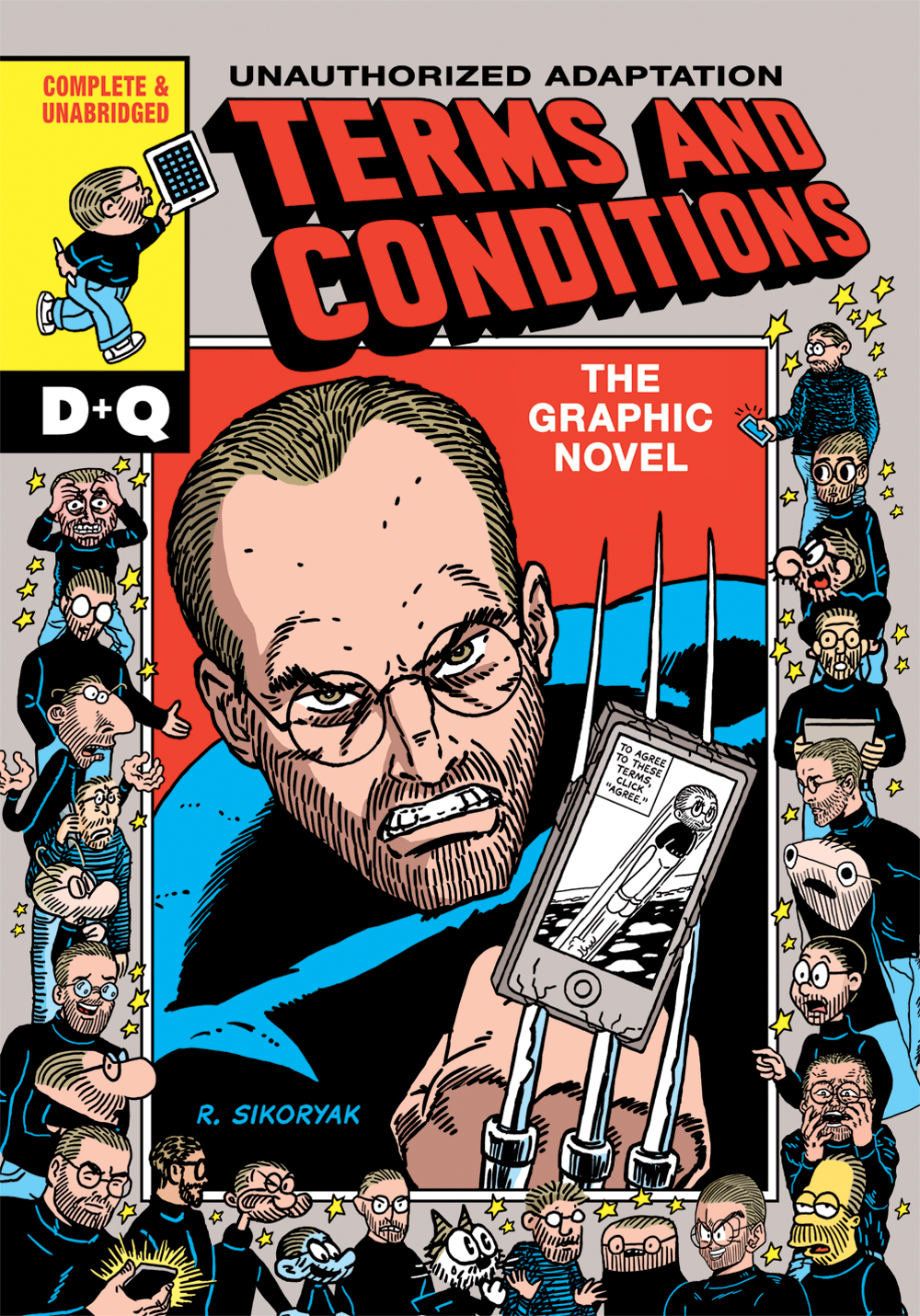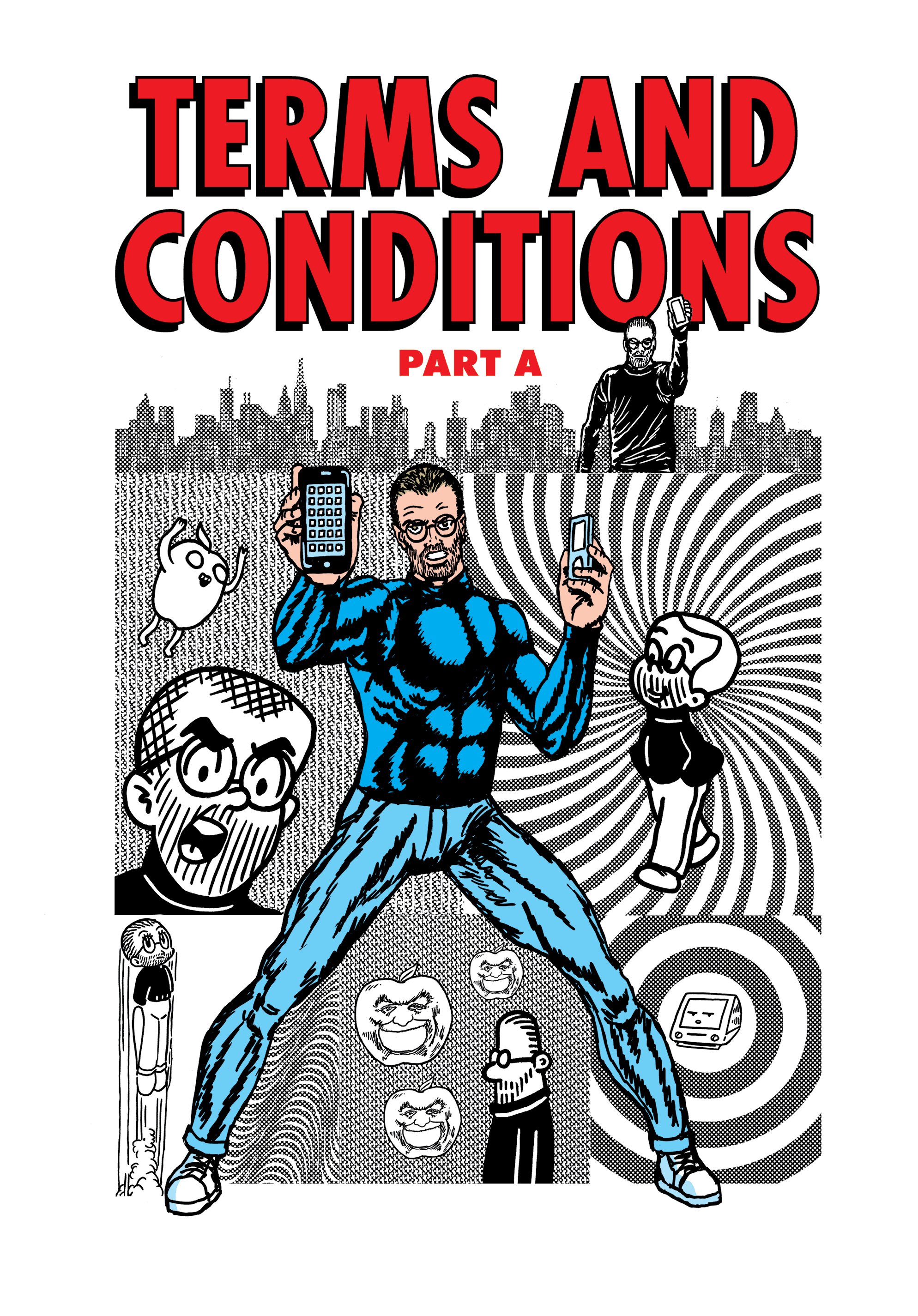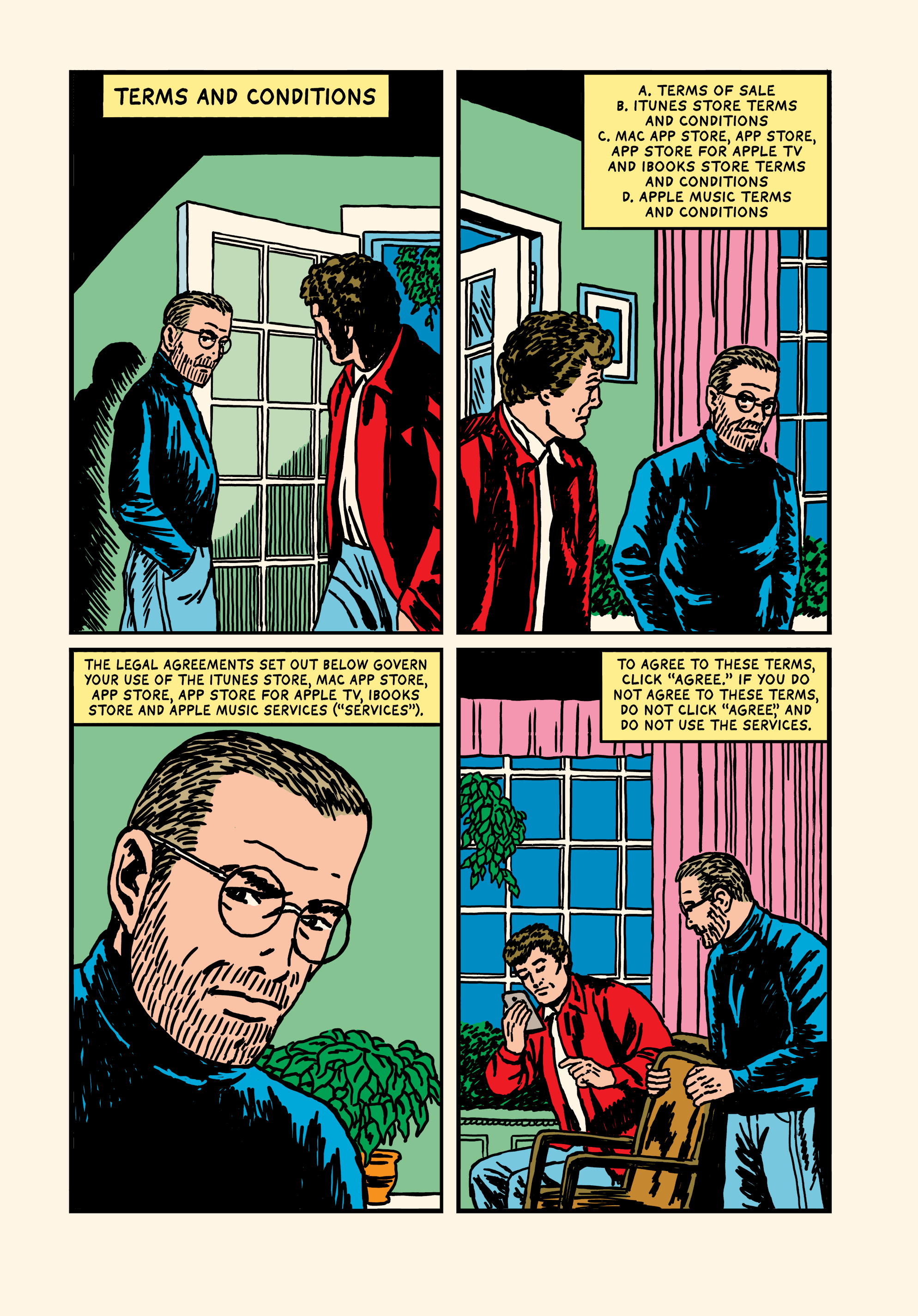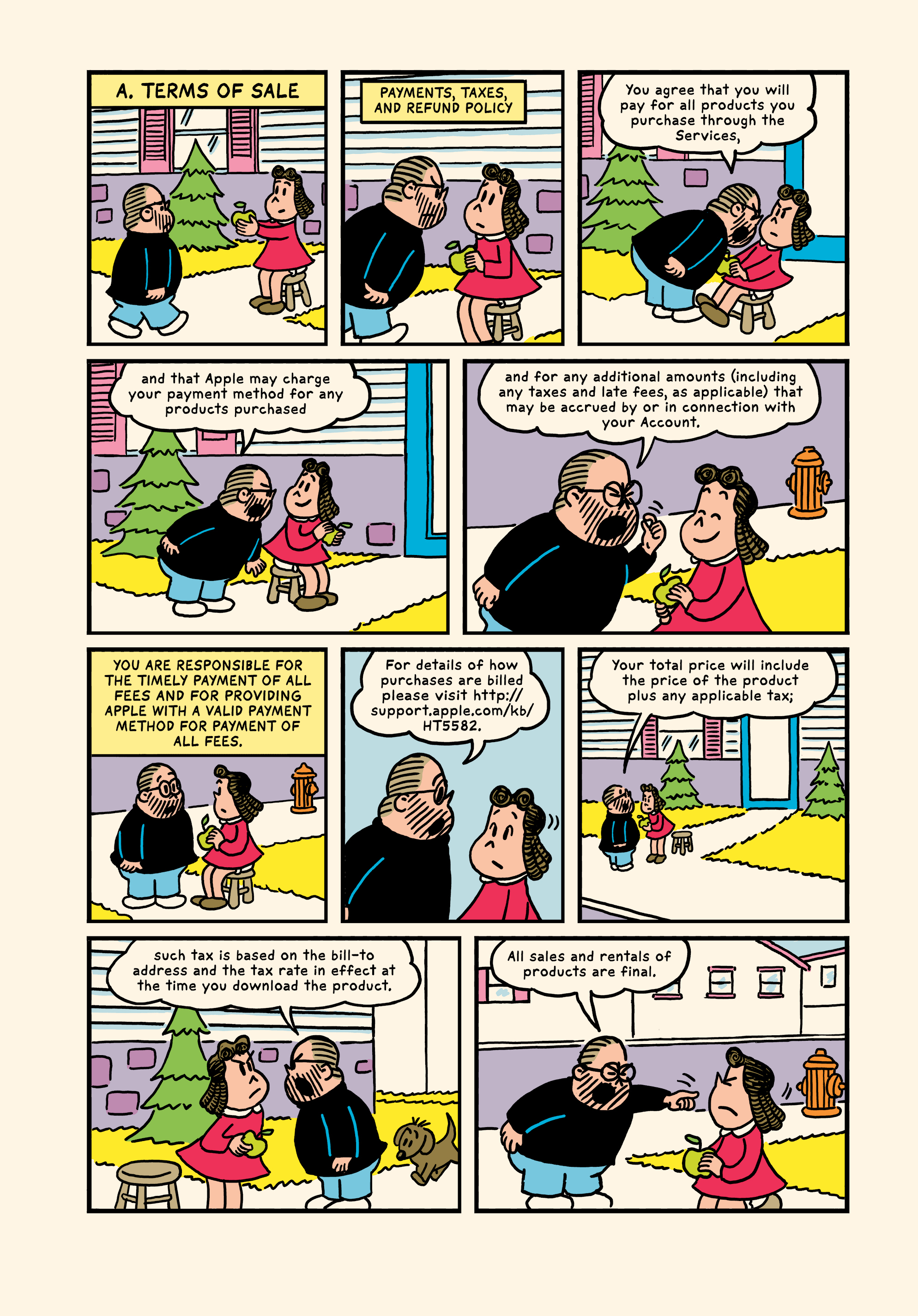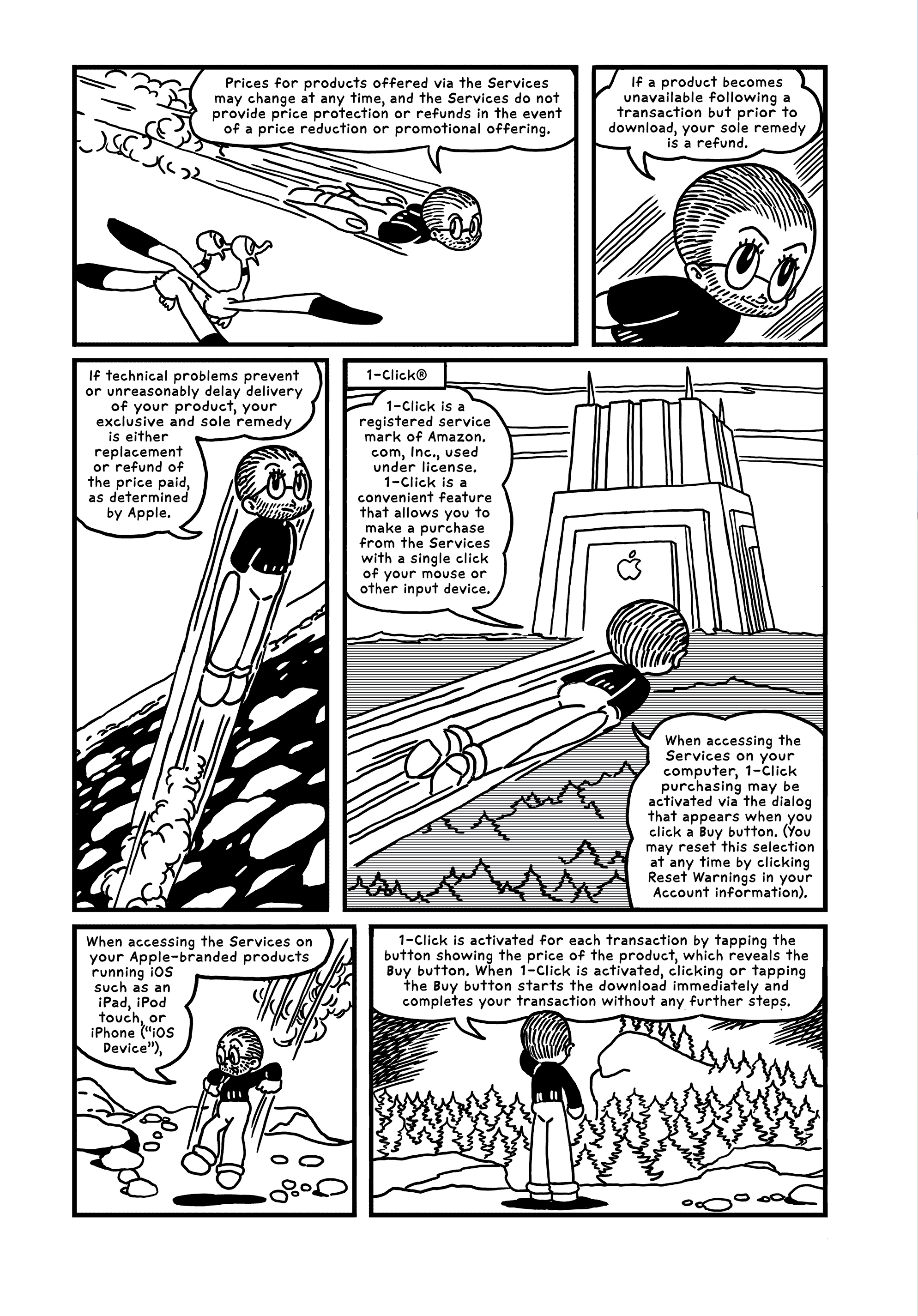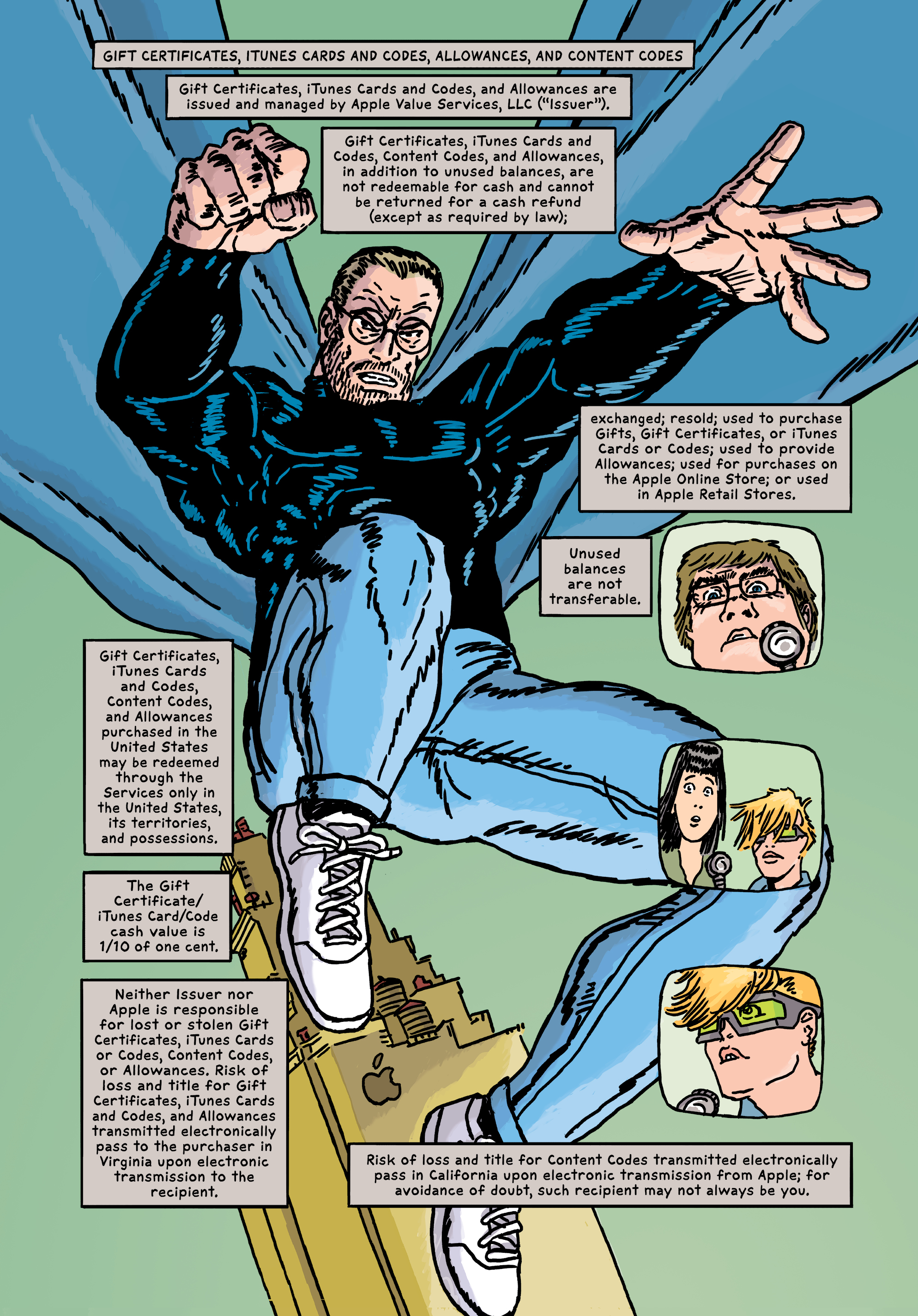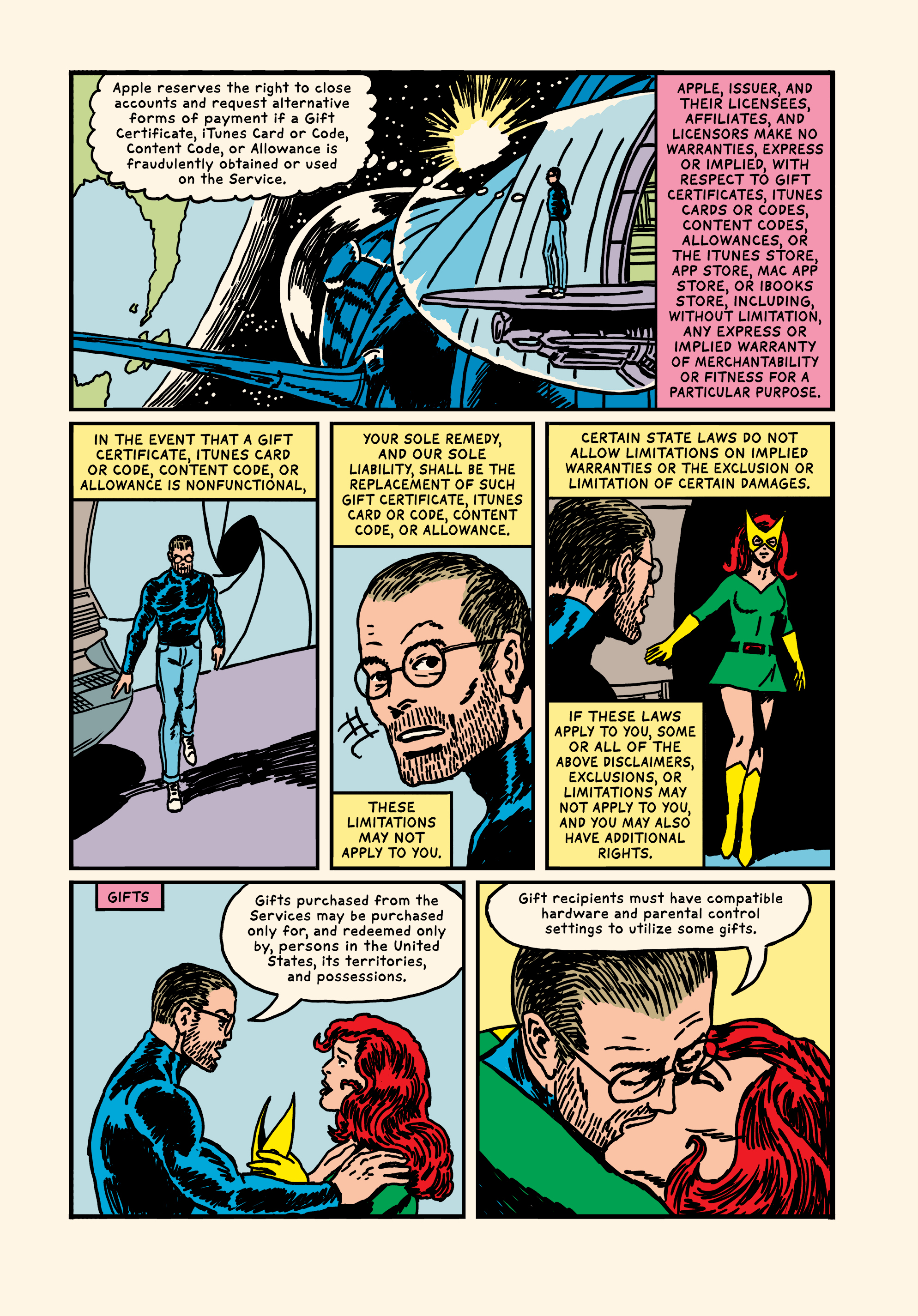 To read the rest of Terms and Conditions, click here.
R. Sikoryak is a cartoonist and the author of Masterpiece Comics, Terms and Conditions, and The Unquotable Trump (all published by Drawn & Quarterly).  His adaptations of literary classics have appeared in various anthologies, including The Graphic Canon, Fable Comics, and Best American Comics 2015.  His comics and illustrations have been seen in The New Yorker, The New York Times Book Review, The Nation, The Onion, and MAD, as well as on The Daily Show with Jon Stewart. He's done storyboards and character designs for Augenblick Studios on various animated projects. Sikoryak teaches in the illustration department at Parsons School of Design and previously at The Center for Cartoon Studies. Since 1997, he's presented his live cartoon performance series, Carousel, around the United States and Canada. He lives in New York City with his wife, Kriota Willberg.