. . .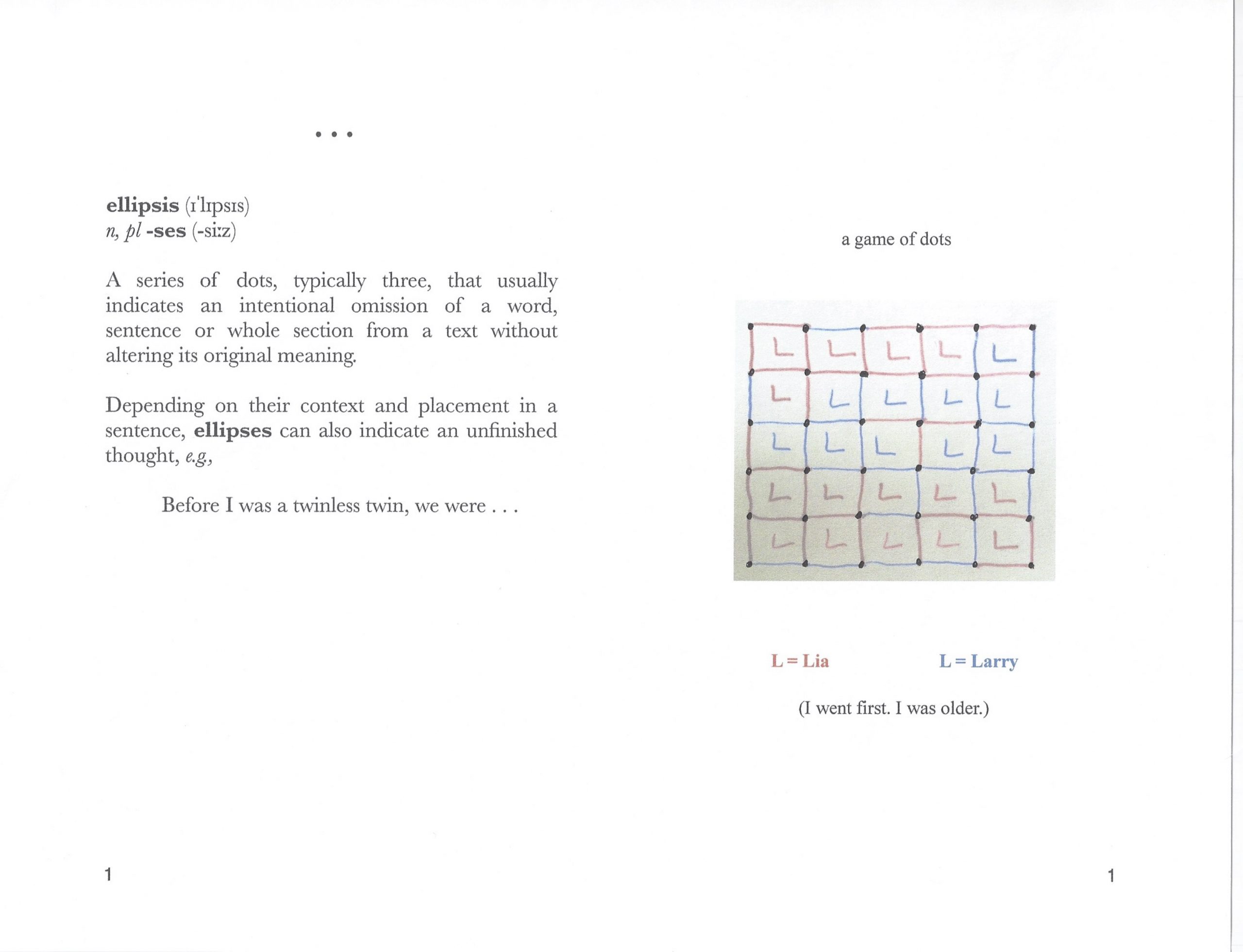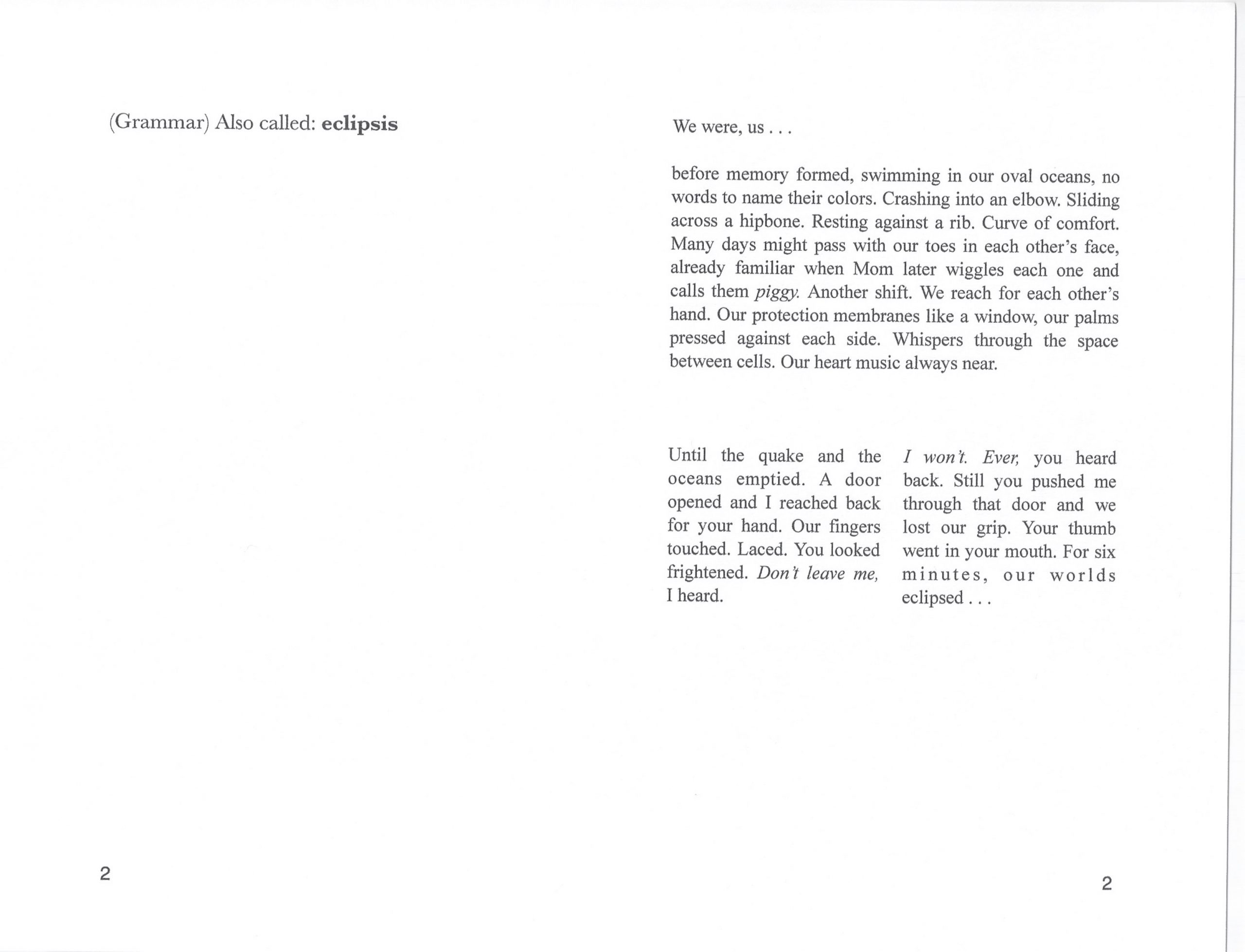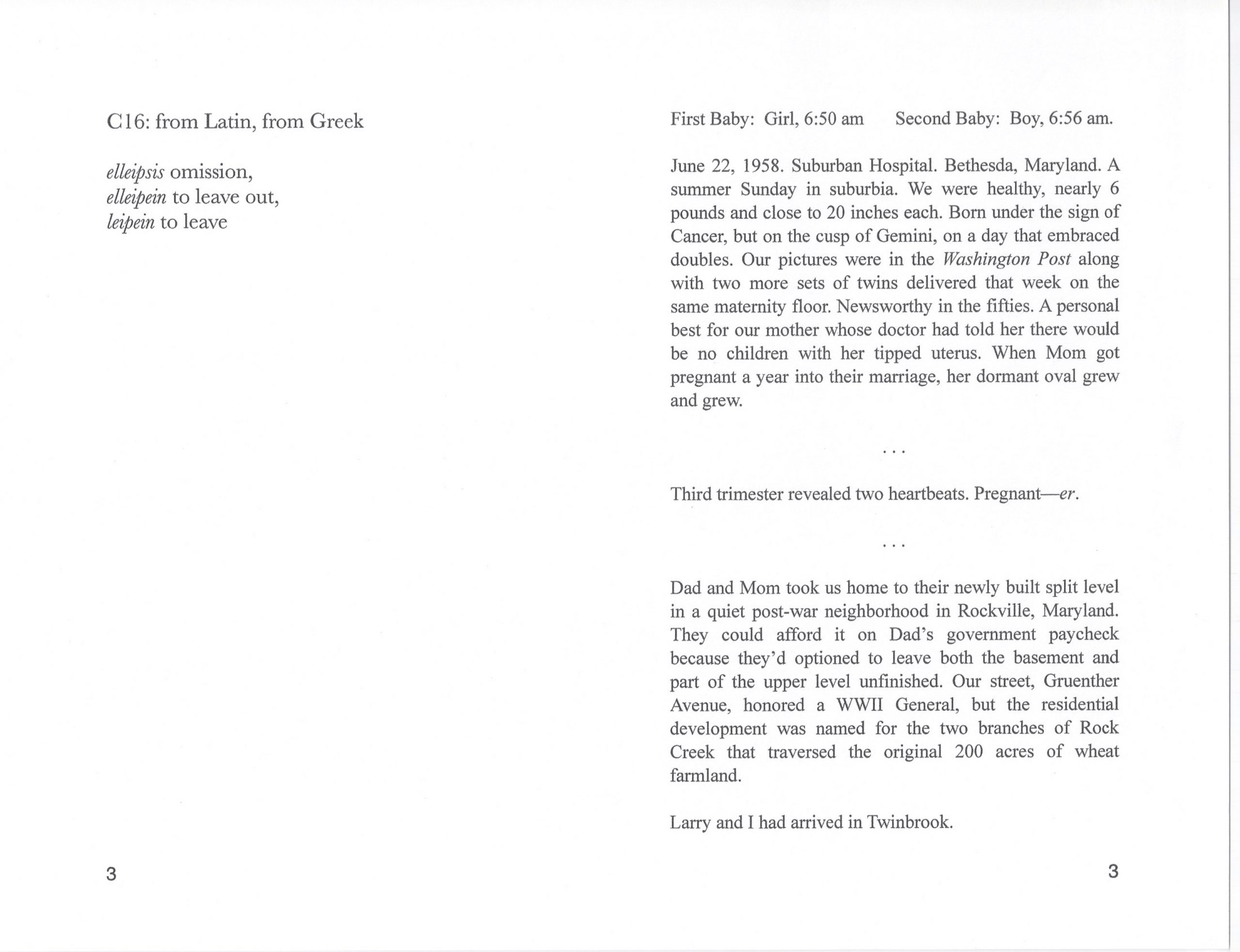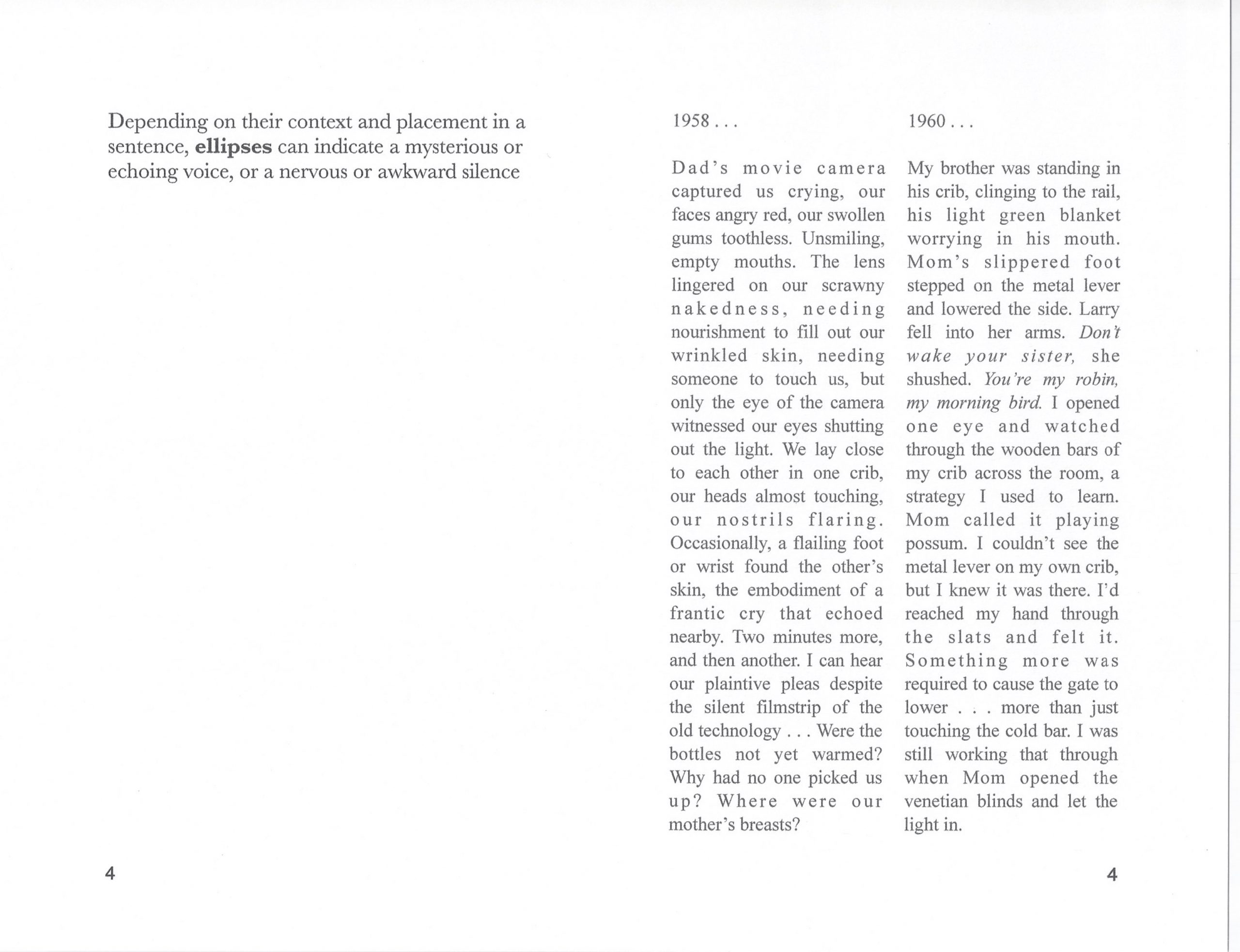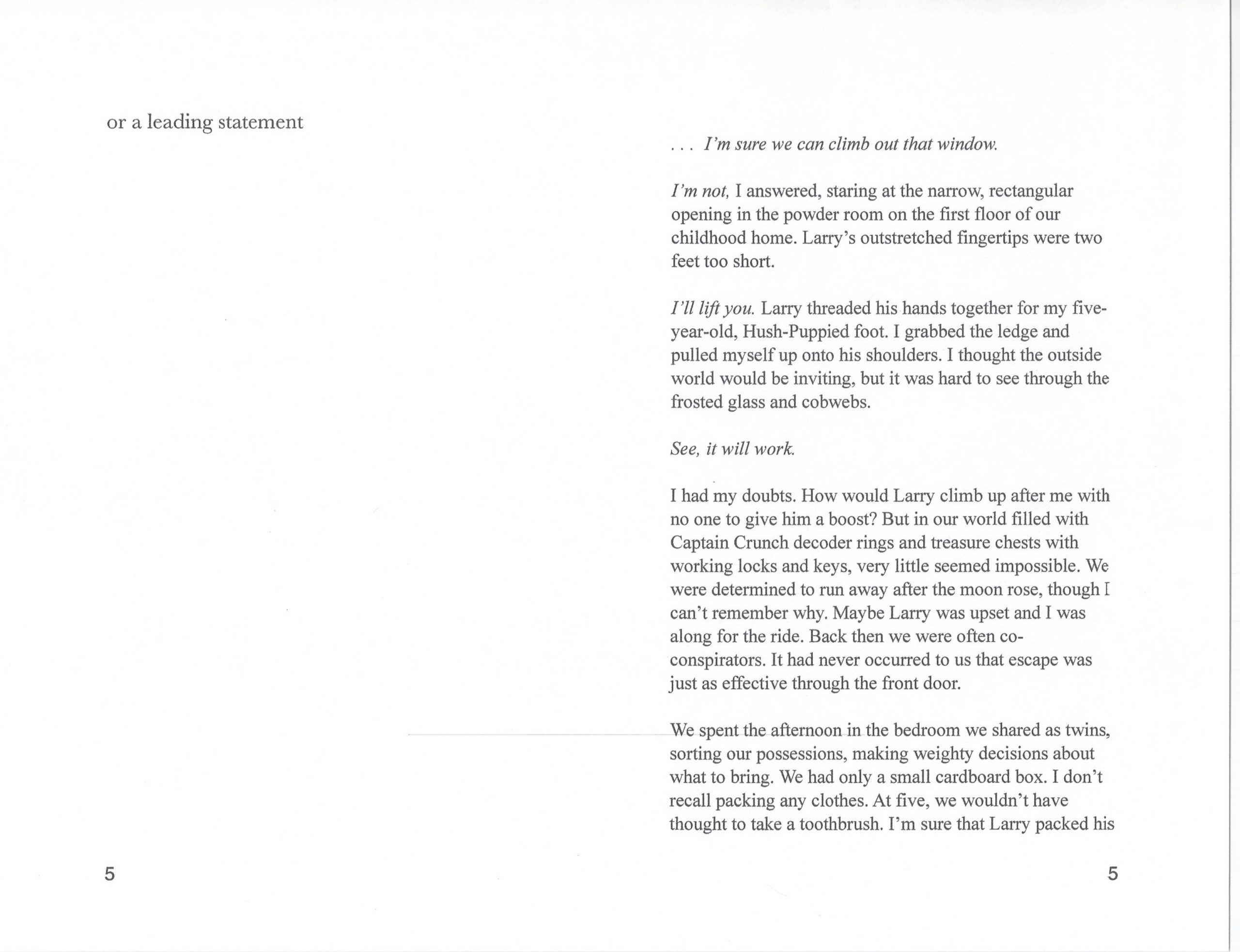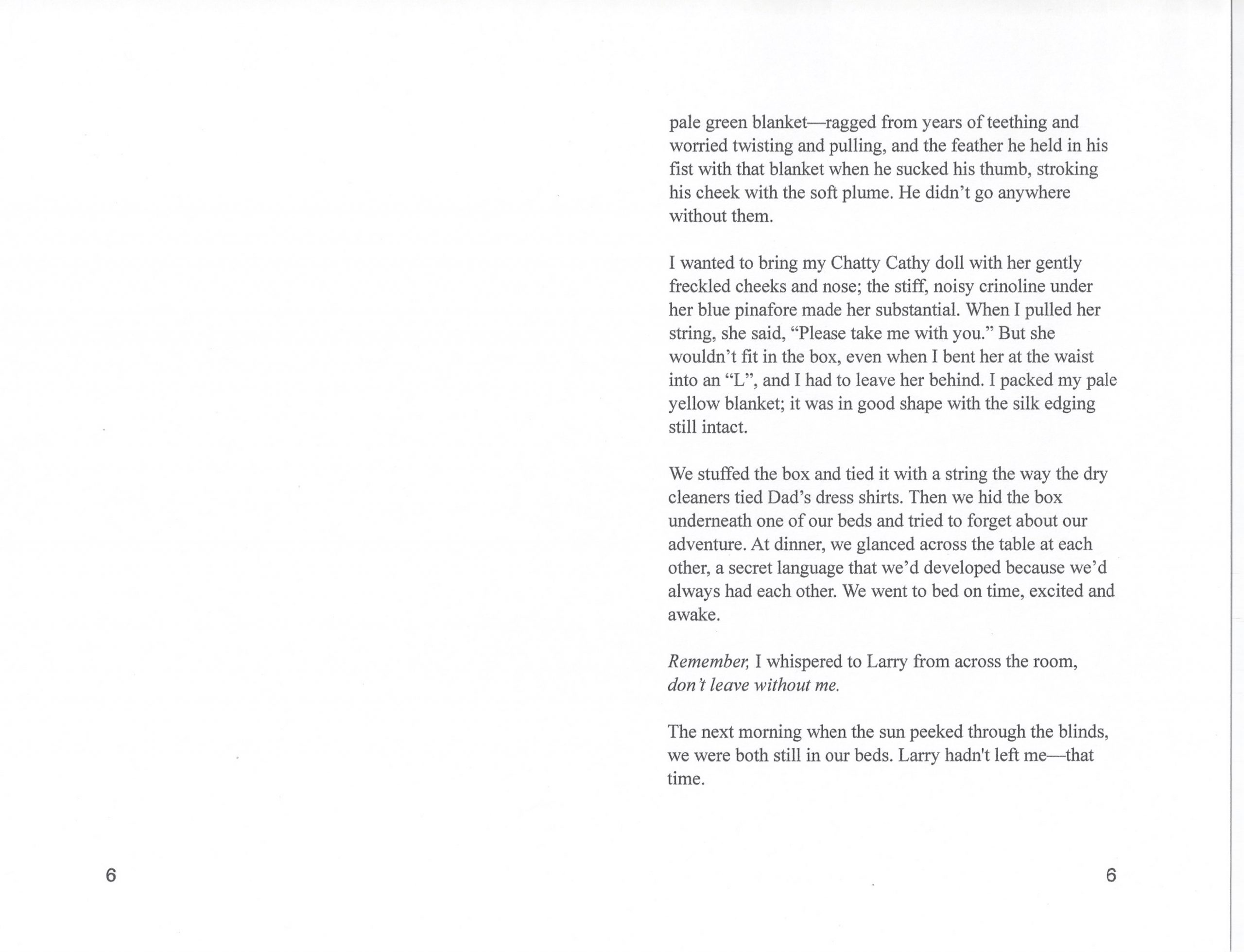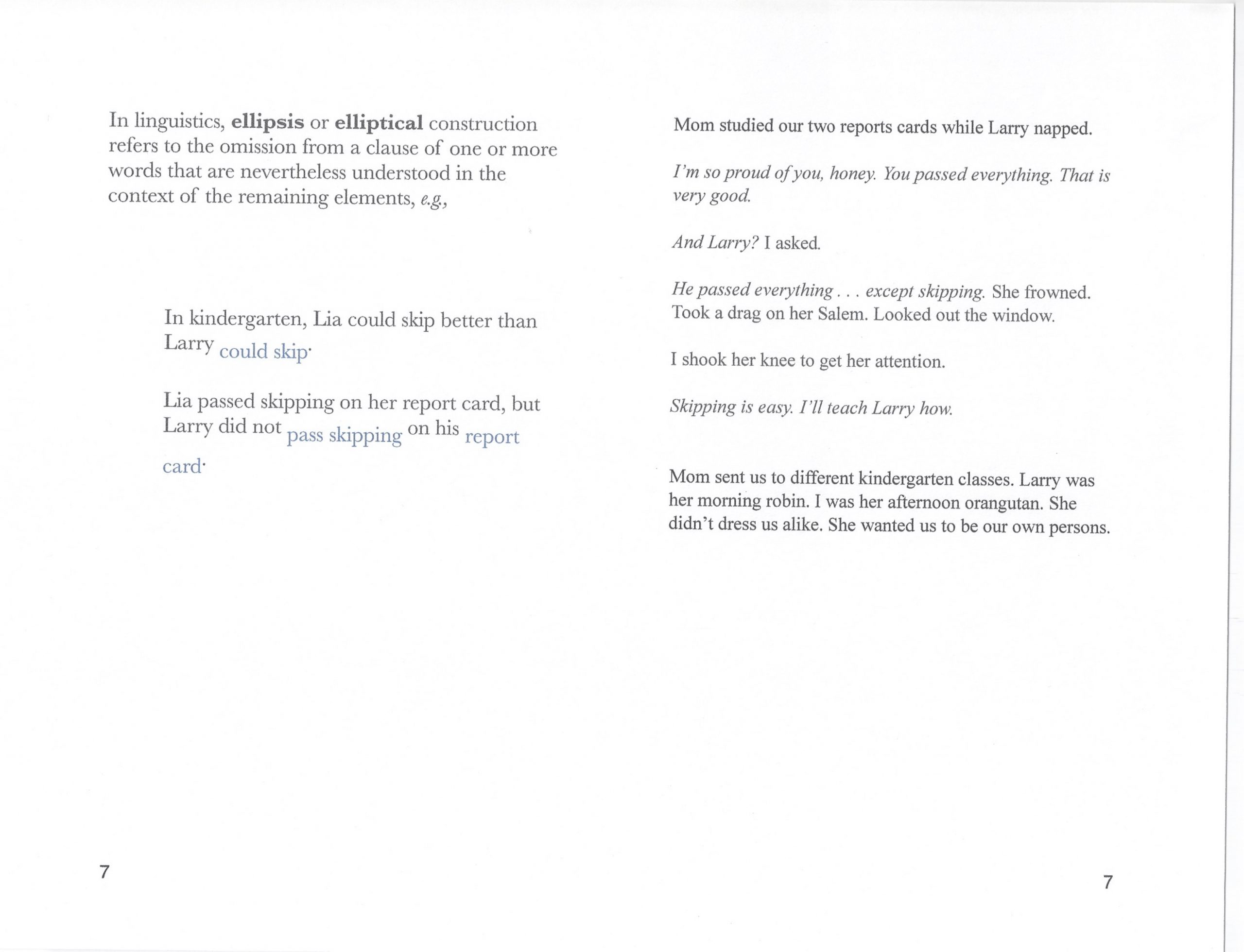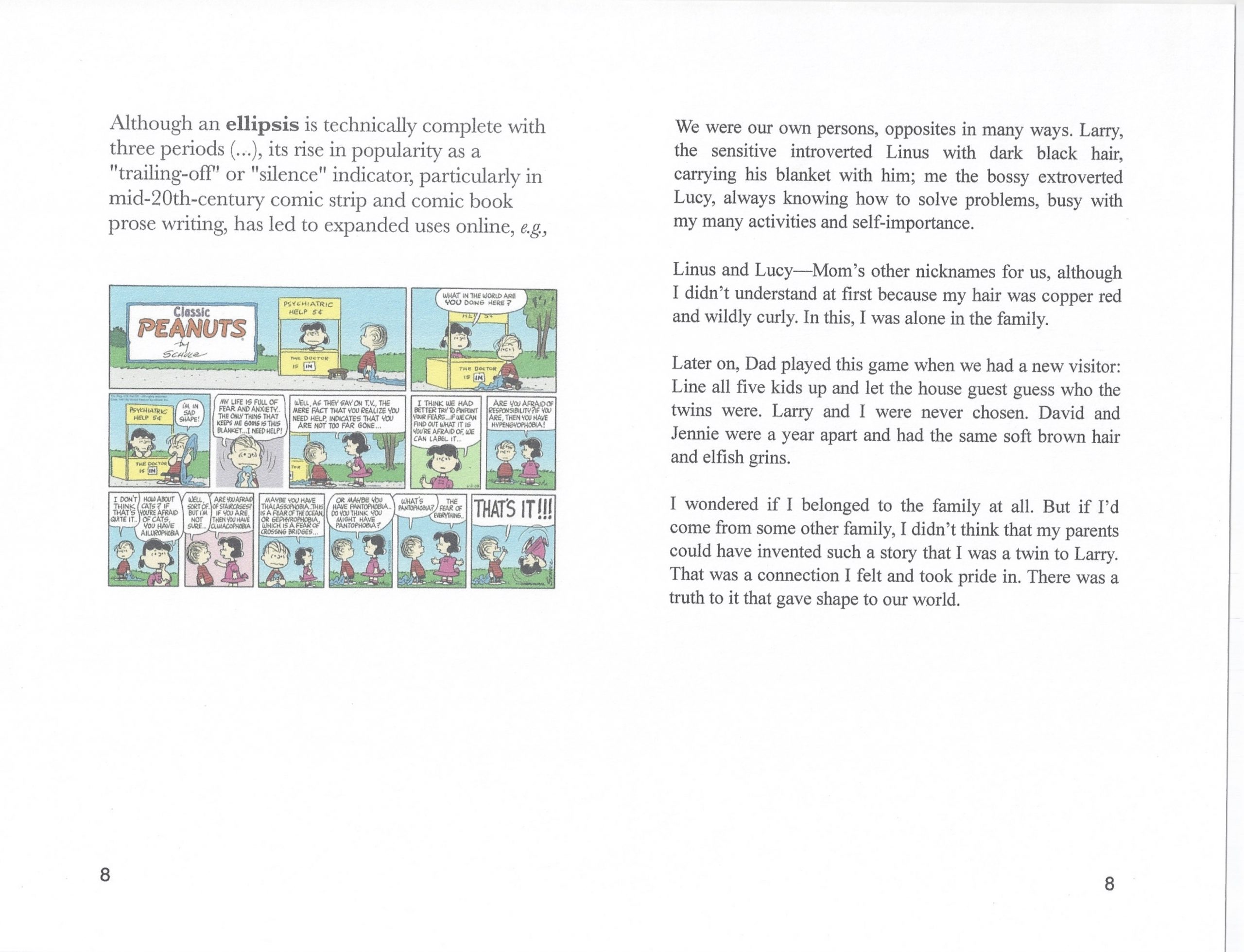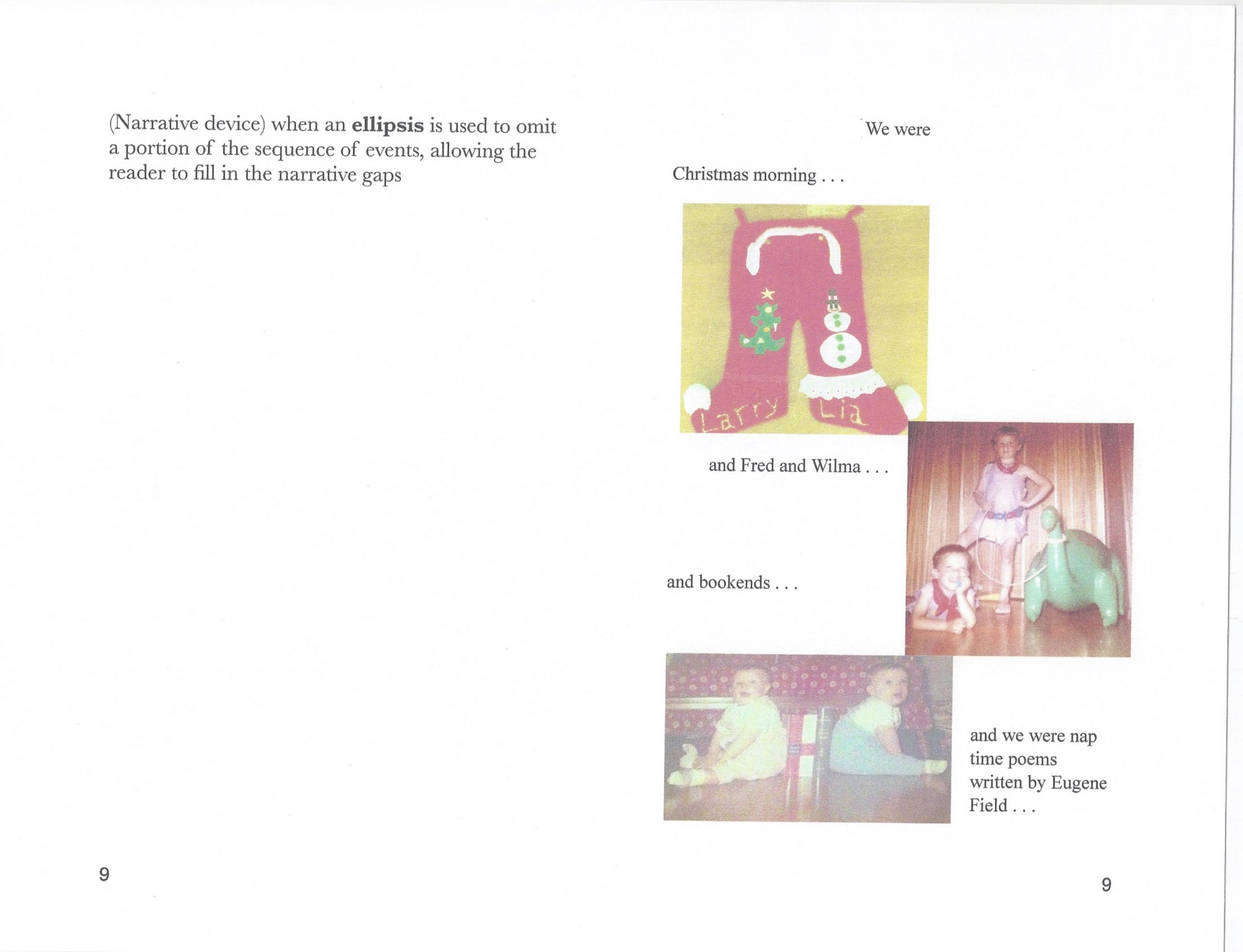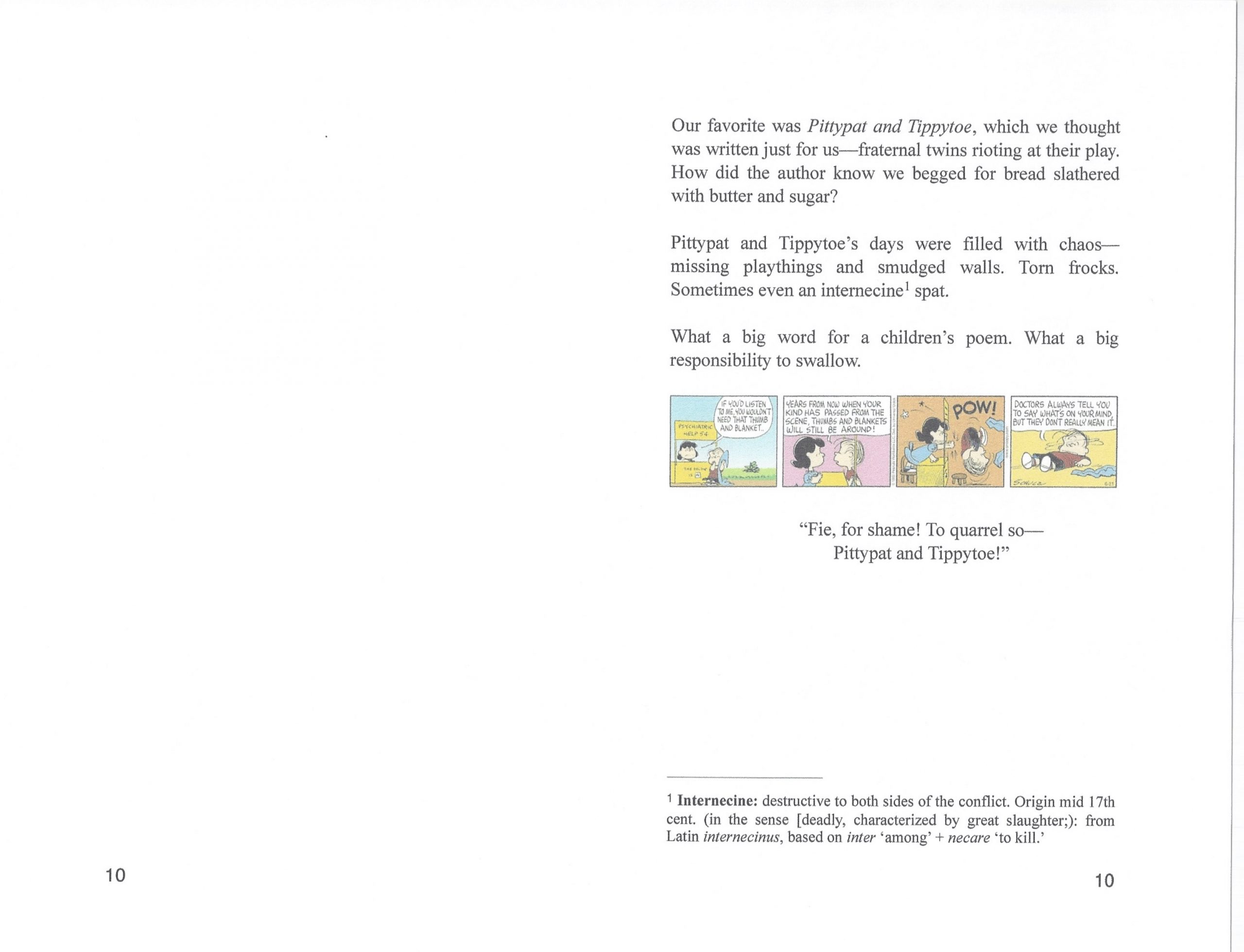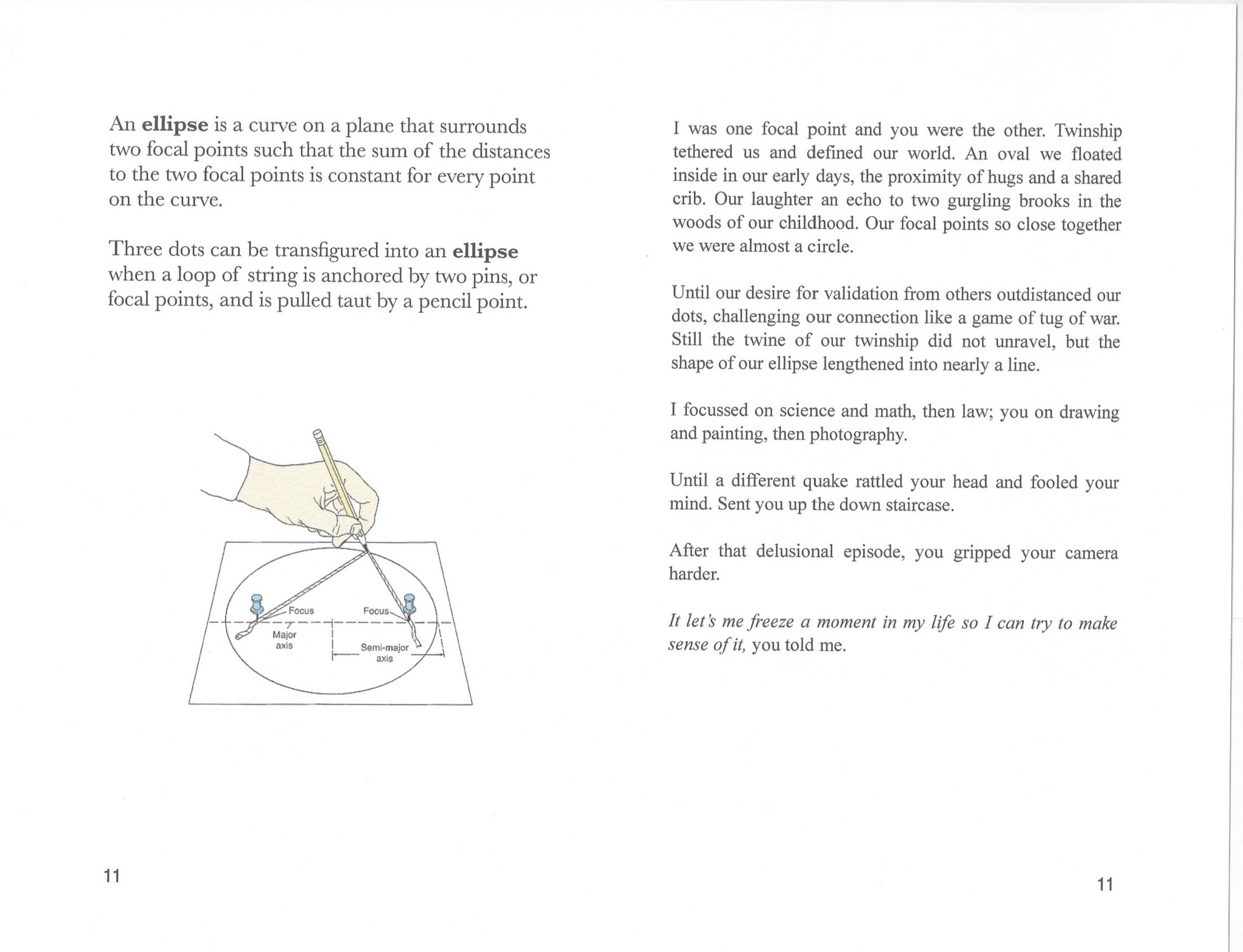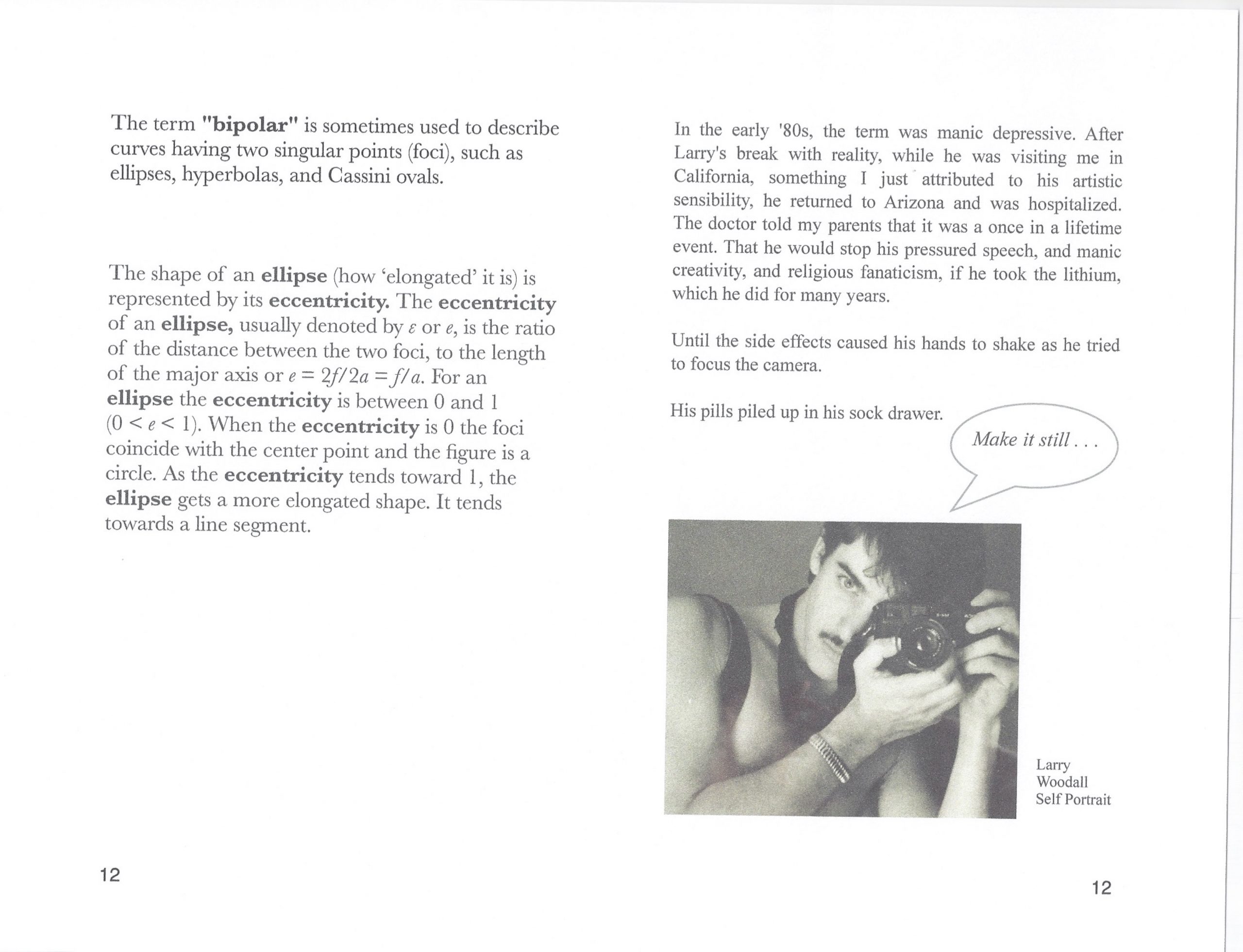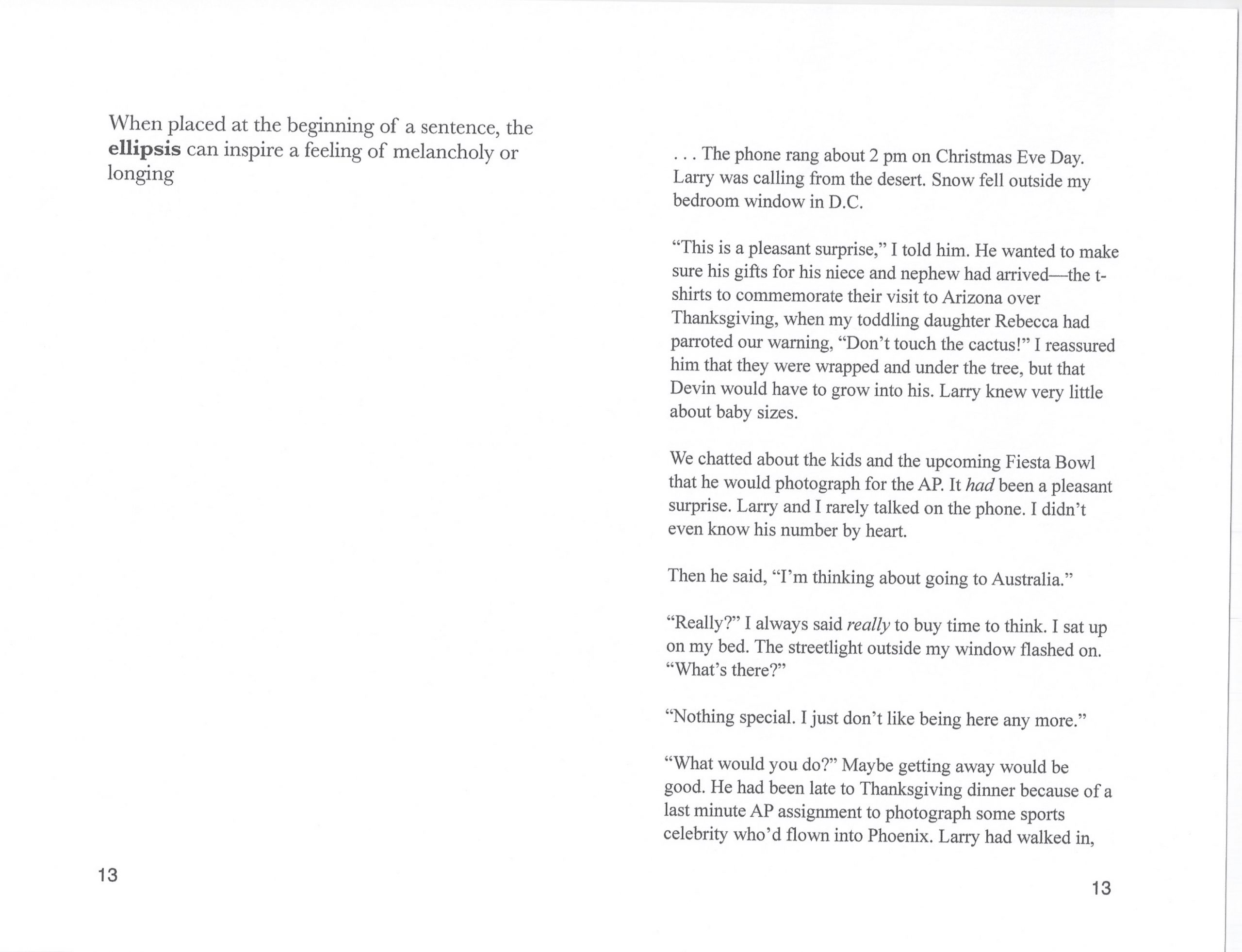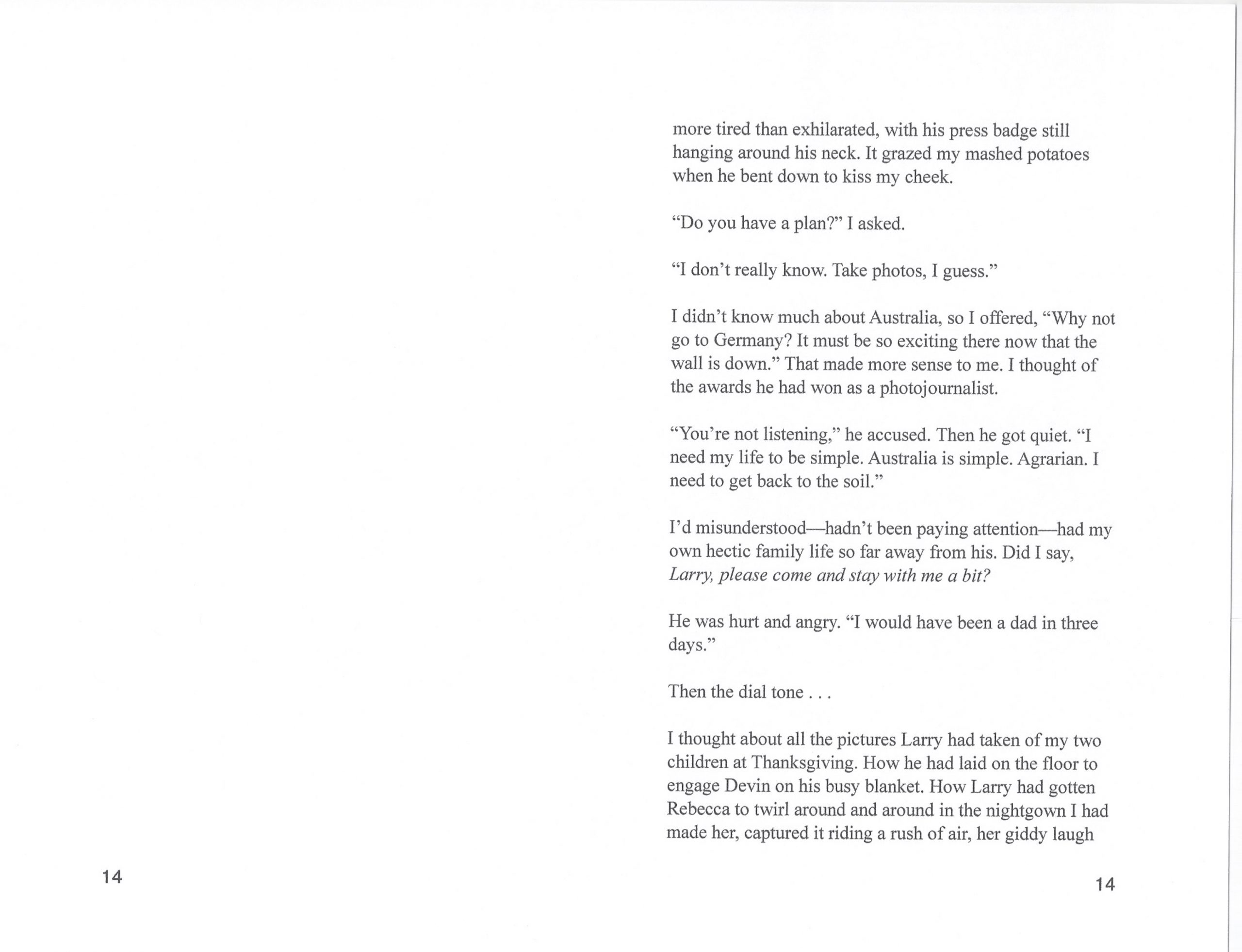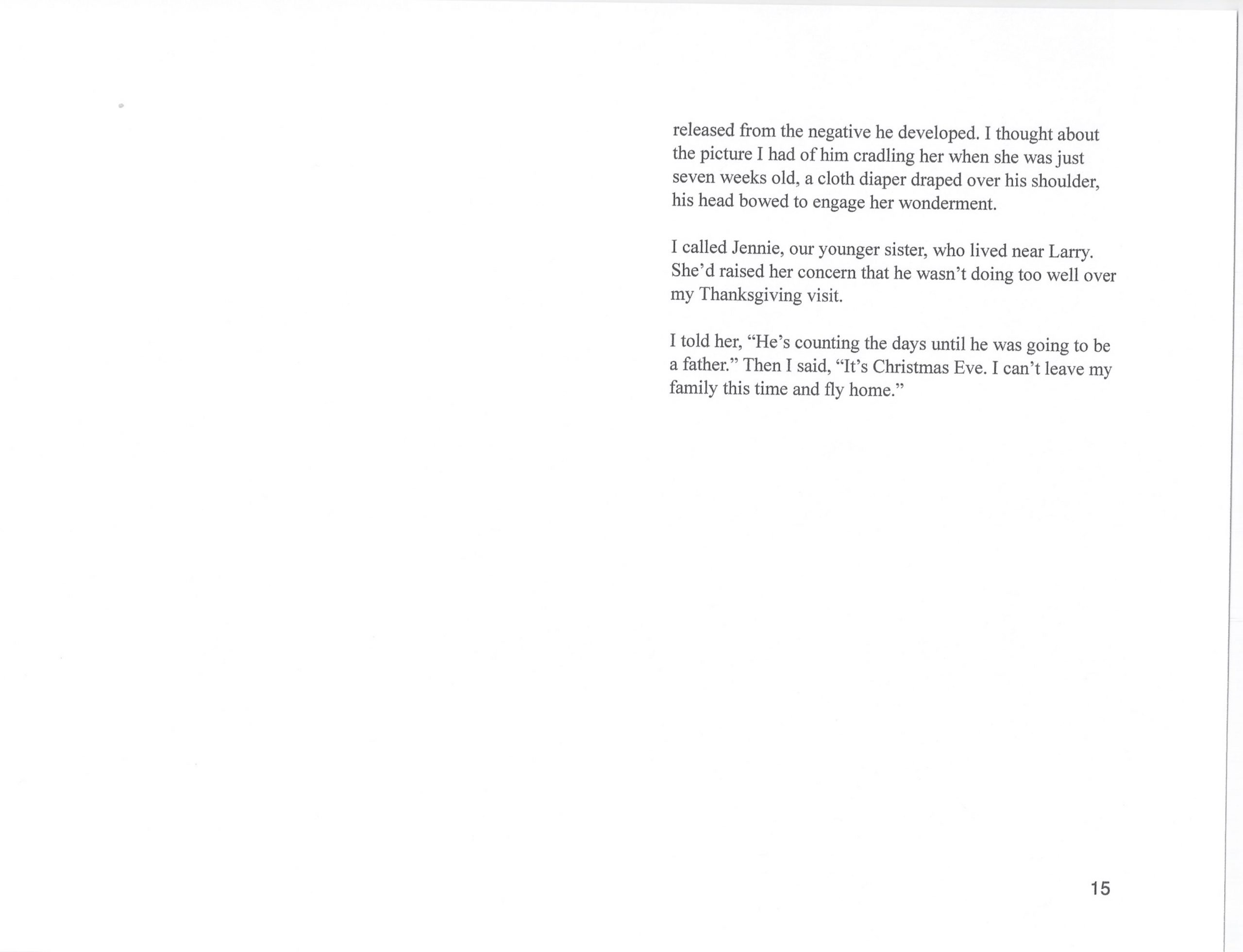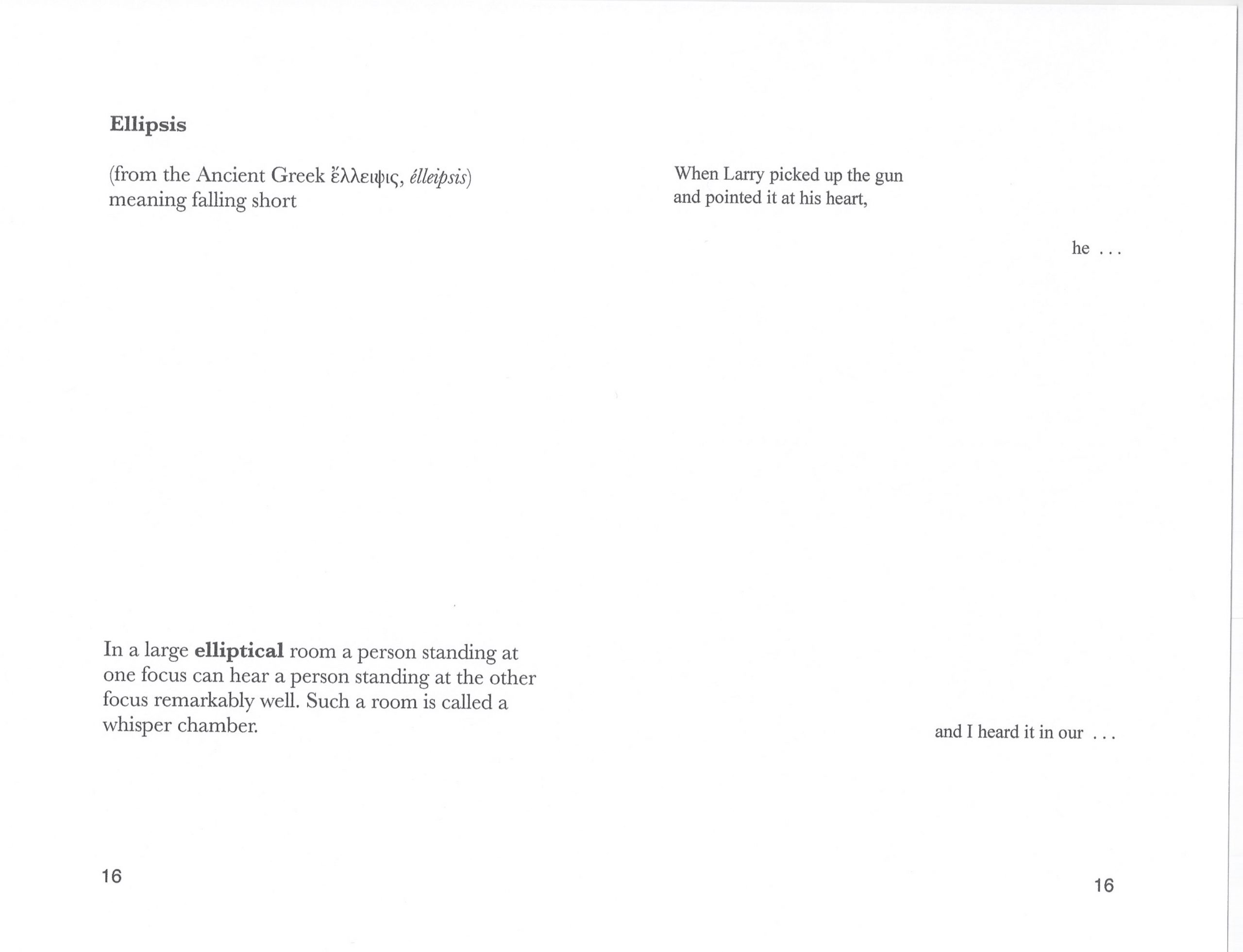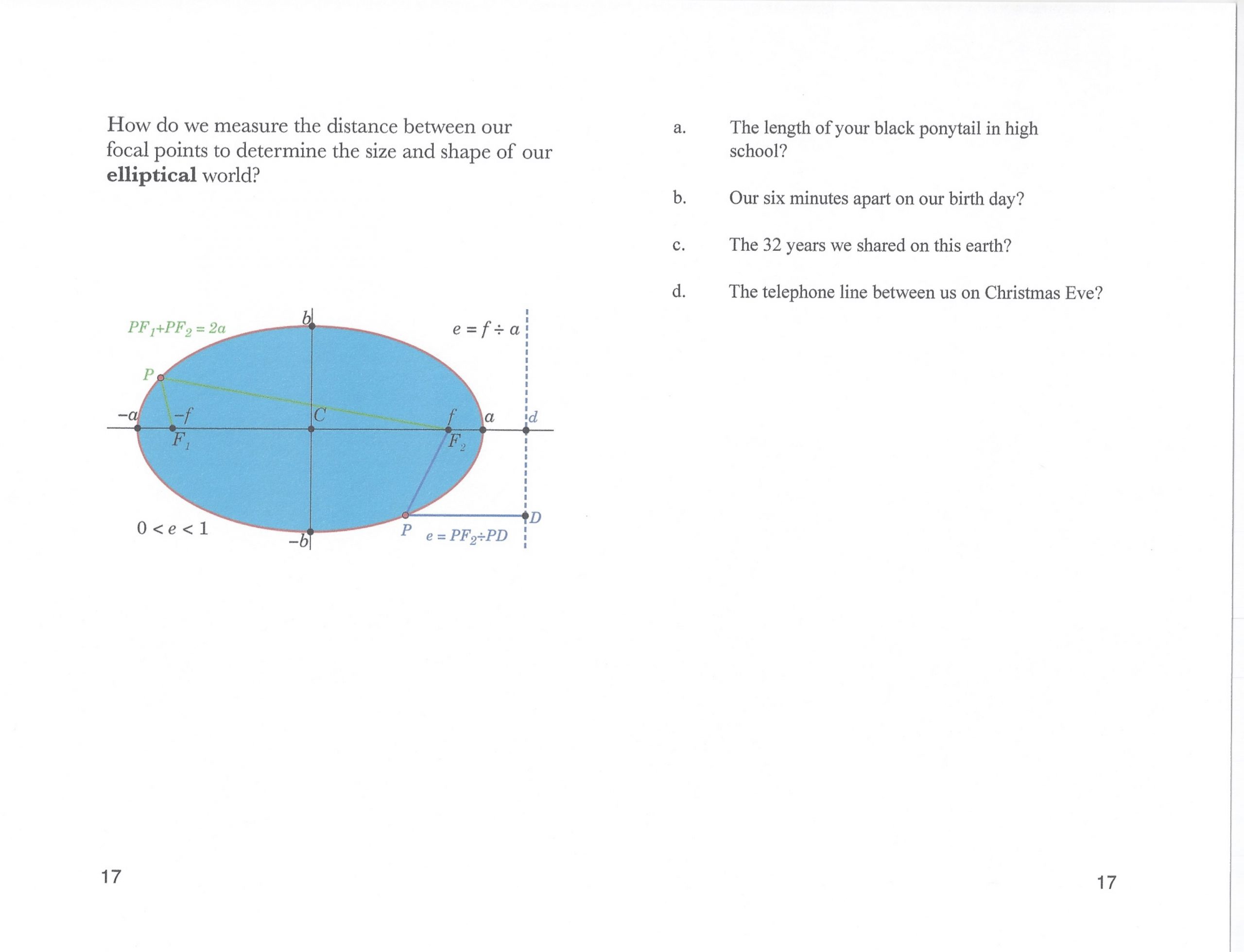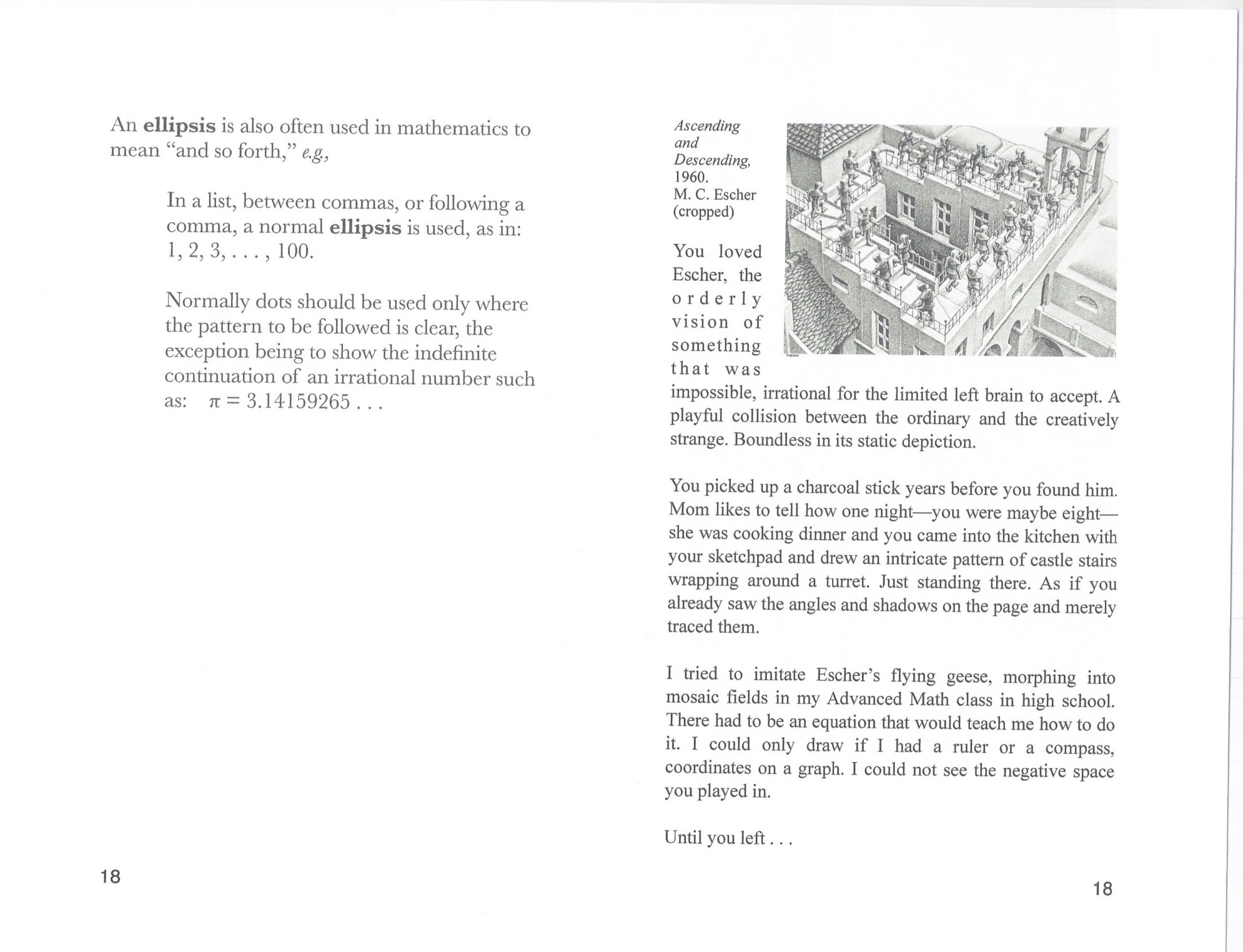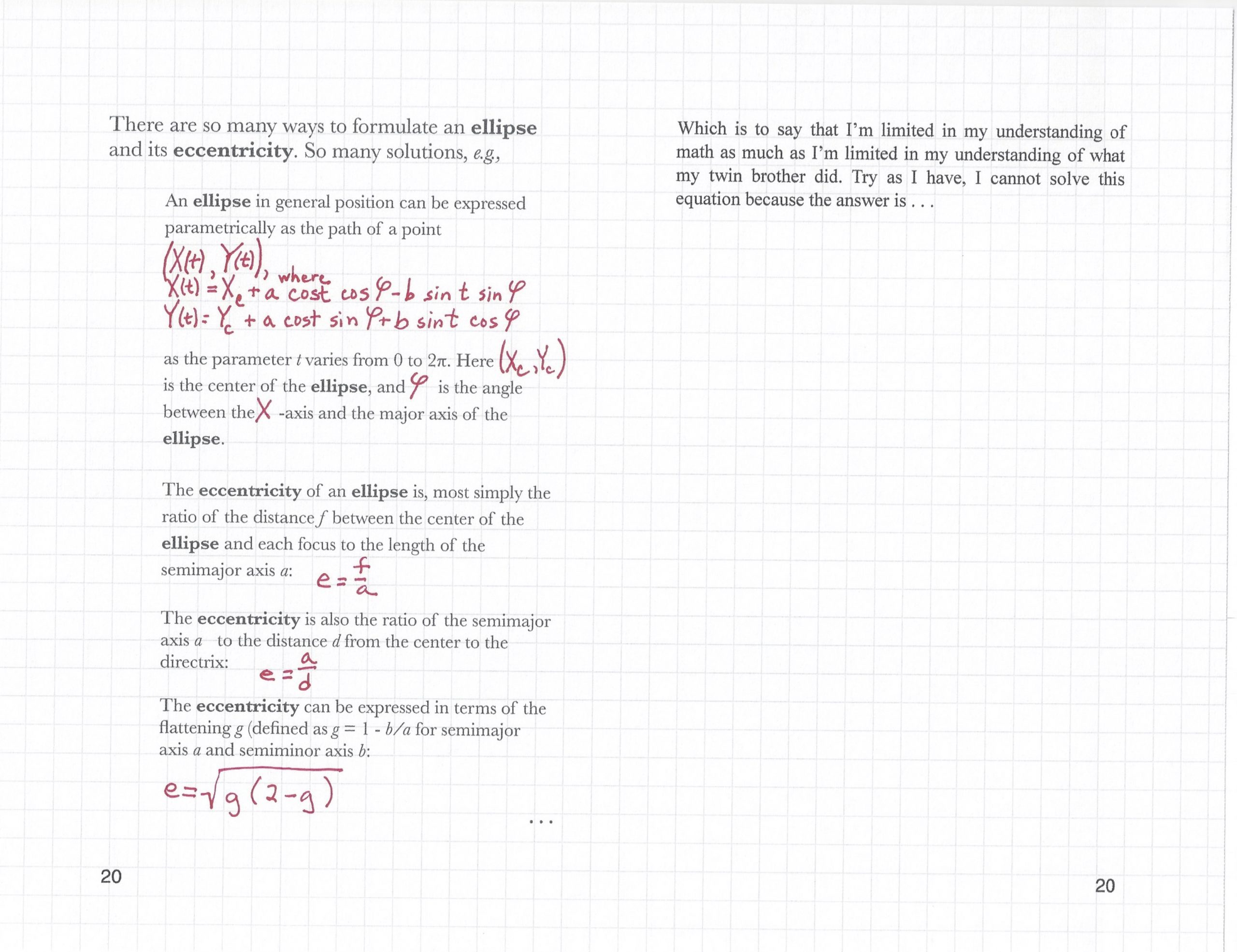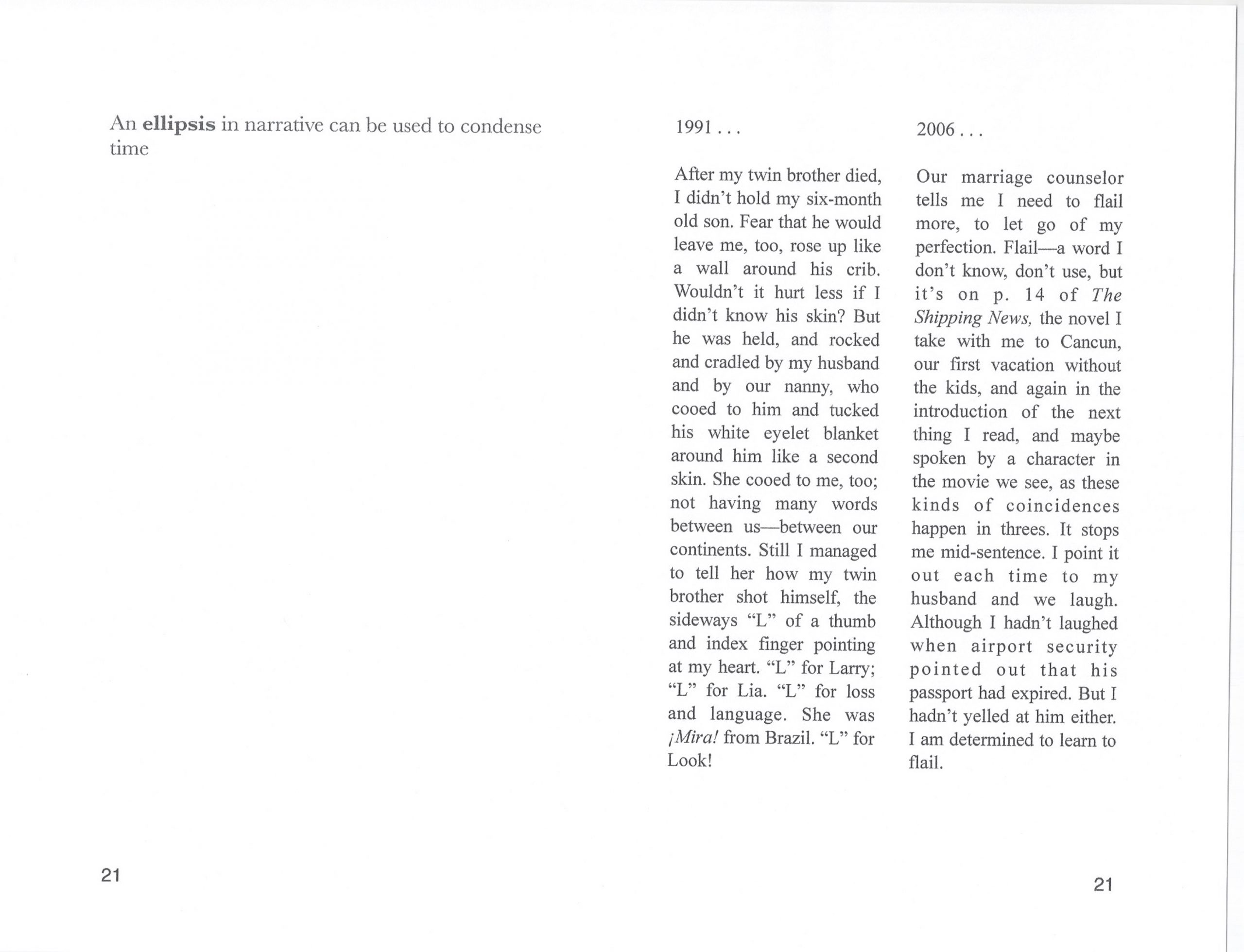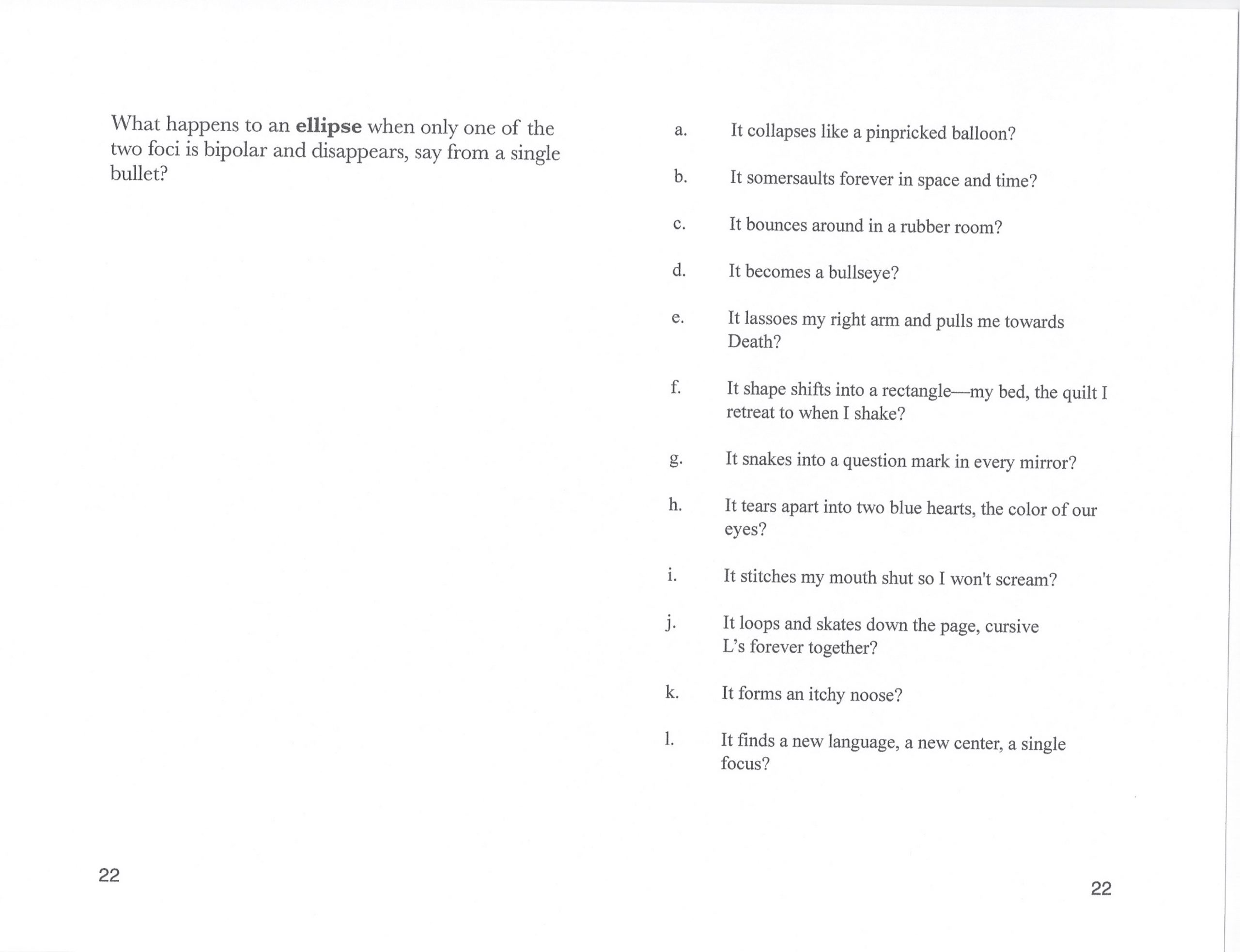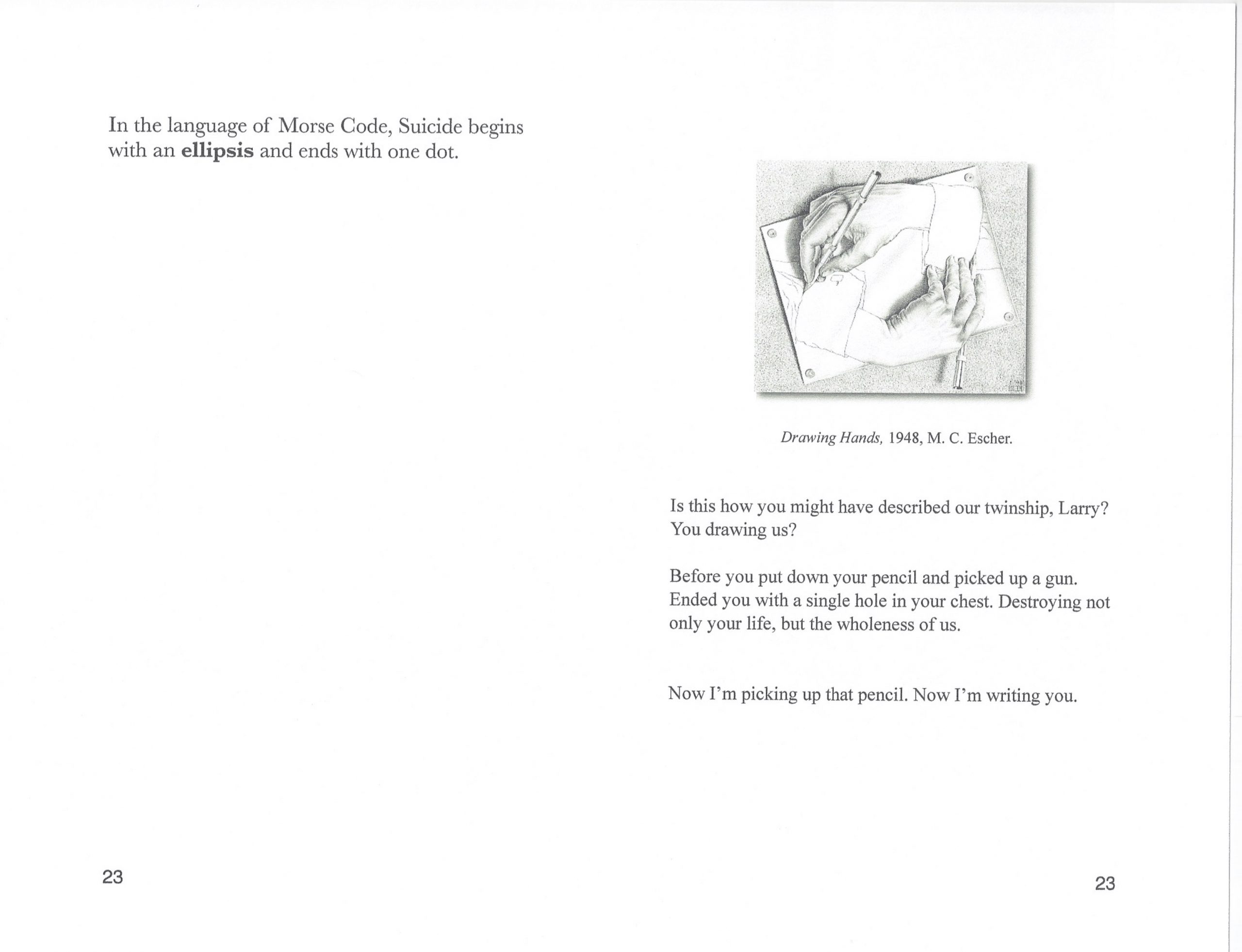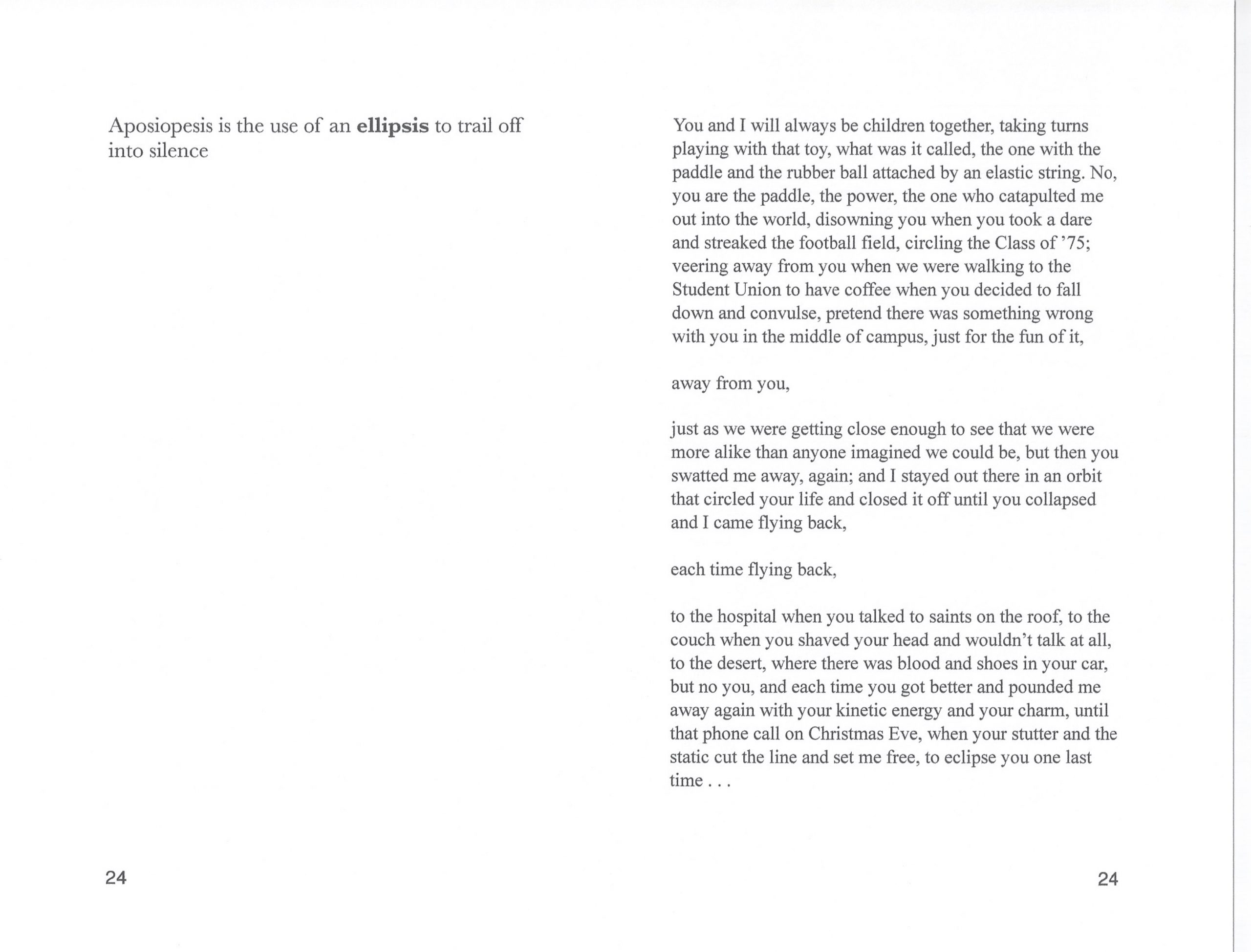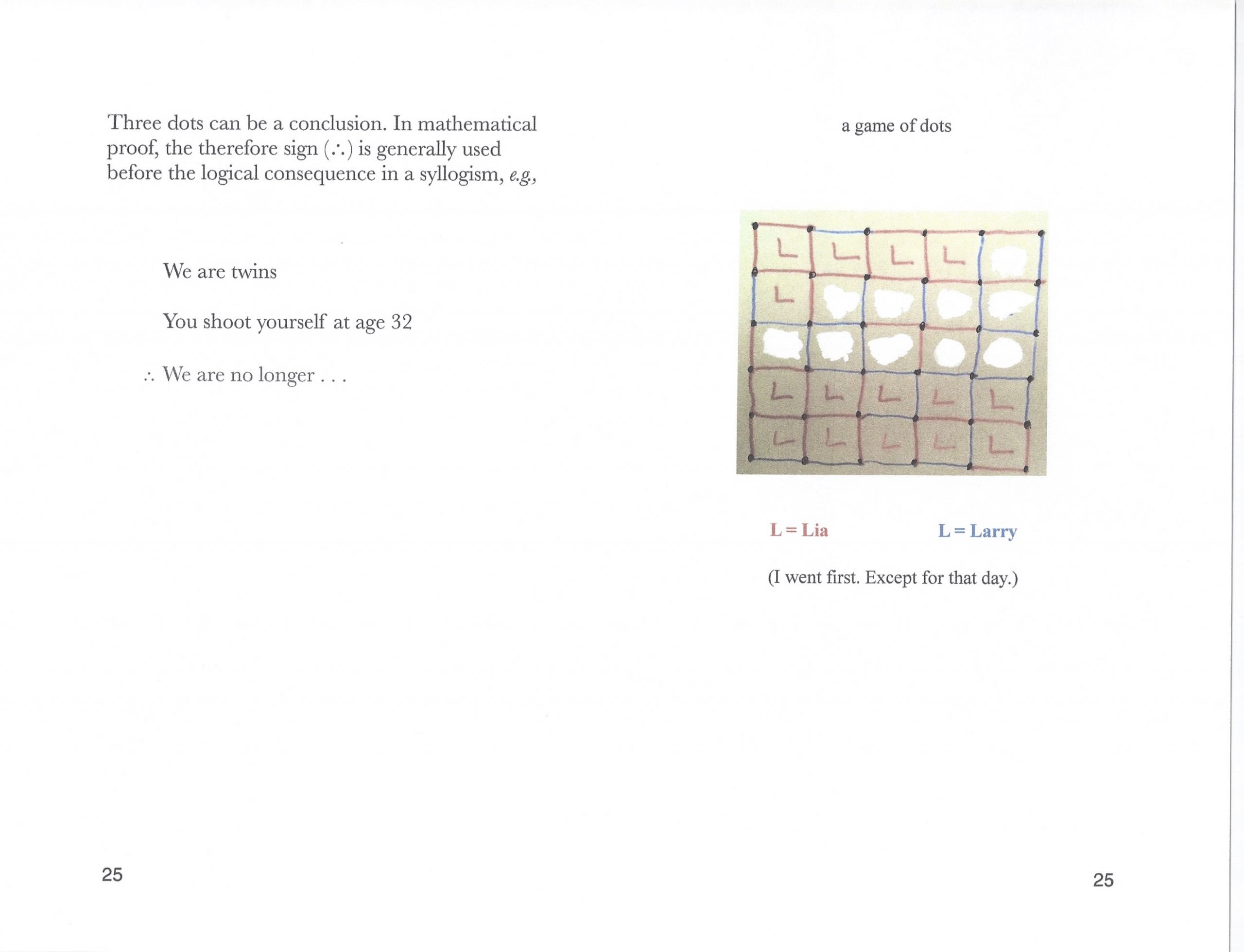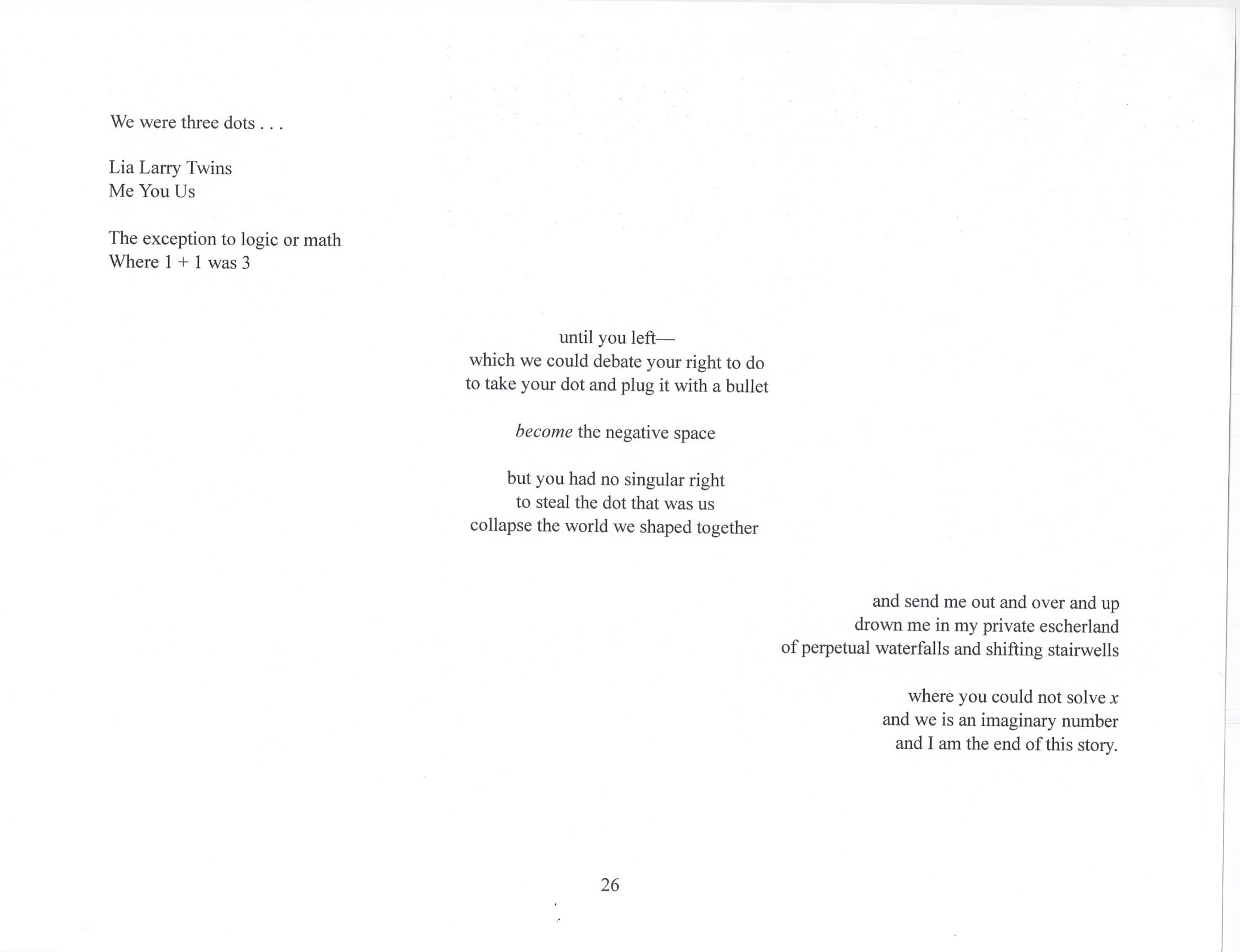 To read this piece as a single PDF, please click here.
Lia Woodall (she/her) is an award-winning essayist who experiments with form to explore her experiences of twin loss to suicide and the roles played in her family of origin. Her hybrid chapbook Remove to Play (The Cupboard Pamphlet, 2020) was the 2019 contest winner. Words in under the gum tree, Literal Latté, Sonora Review, Crack the Spine, The Rumpus, and South Loop Review. She is at work on a collection-across-genre called Leaving Twinbrook: A Memoir on Duality.
". . ." first appeared in Literal Latté's Spring 2017 issue, where it was the winner of the 2016 Essay Award. It can be found, along with the judge's citation, here.